At 15, a teacher told me that I was a no hoper, and I would never achieve anything in life.
"I left school with very few qualifications and later moved to Indonesia to teach English for several years. It wasn't until I was approached by one of my students who explained to me how I had changed their life by helping them learn English, that I realised that if I could make a positive impact on someone else's life, then I was capable of making a positive impact on my own.
"I returned home when I was 31 and gained a place on the Access Diploma course at North West Regional College. I was nervous starting this course as it is daunting to return to education as an adult, but I fully committed myself and never worked as hard at something in my life.
"But the hard work paid off when I won an award for the highest mark on the course and was then accepted into Queen's to study for a degree in Law.
"During my first year of studying Law, I was finally diagnosed as having dyslexia. The level of support that was available for me at Queen's was outstanding, and the staff working at Disability Services made me feel that my education and my future career was as important to them as it was to me.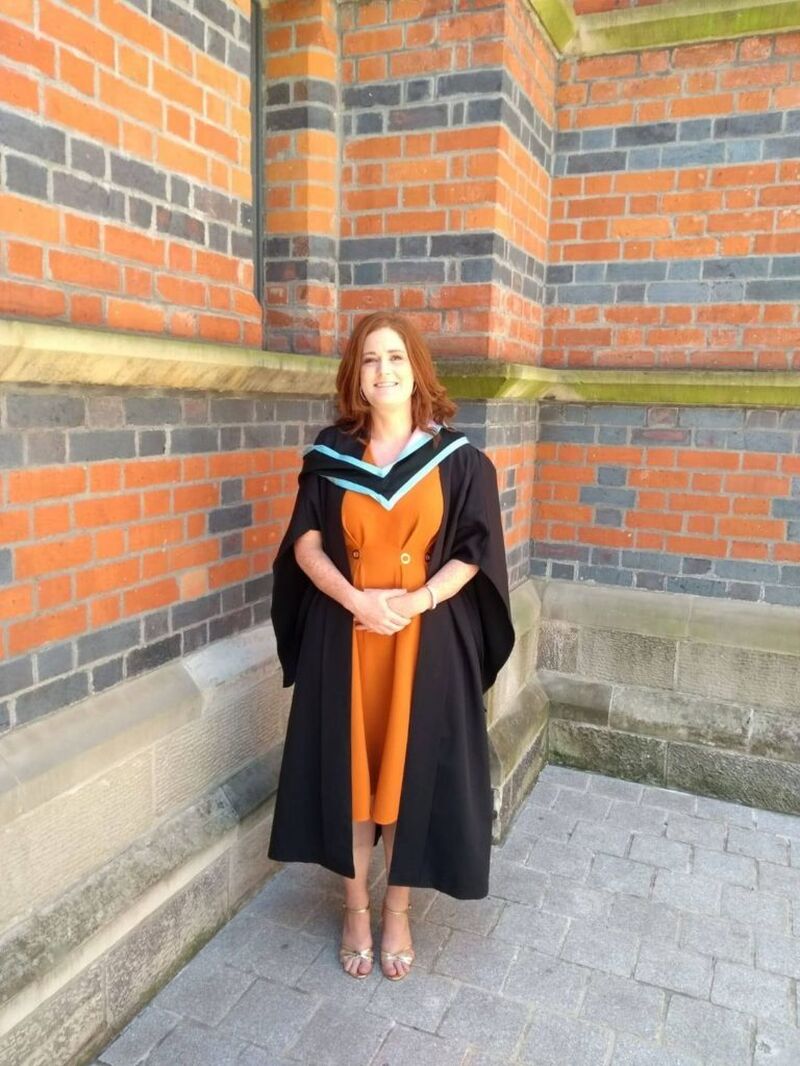 "After I graduated, I was accepted onto the MSc Software Development course at Queen's, which is the best course I have ever been enrolled on. Having no computing or IT background, this Masters course taught me the skills required for a career in this industry.
"My determination to prove many people wrong was my number one motivational tool, and I am proud that I graduated in December with a Distinction in MSc Software Development.
"I am now looking forward to a career in Cyber Security, but none of this would have been possible without the support and encouragement of my family and friends.
"I hope that by sharing my story that I can inspire even one person to change their life.
"Sometimes the scenic route to education is the path that you are supposed to take."
For information on courses at NWRC go to www.nwrc.ac.uk/apply