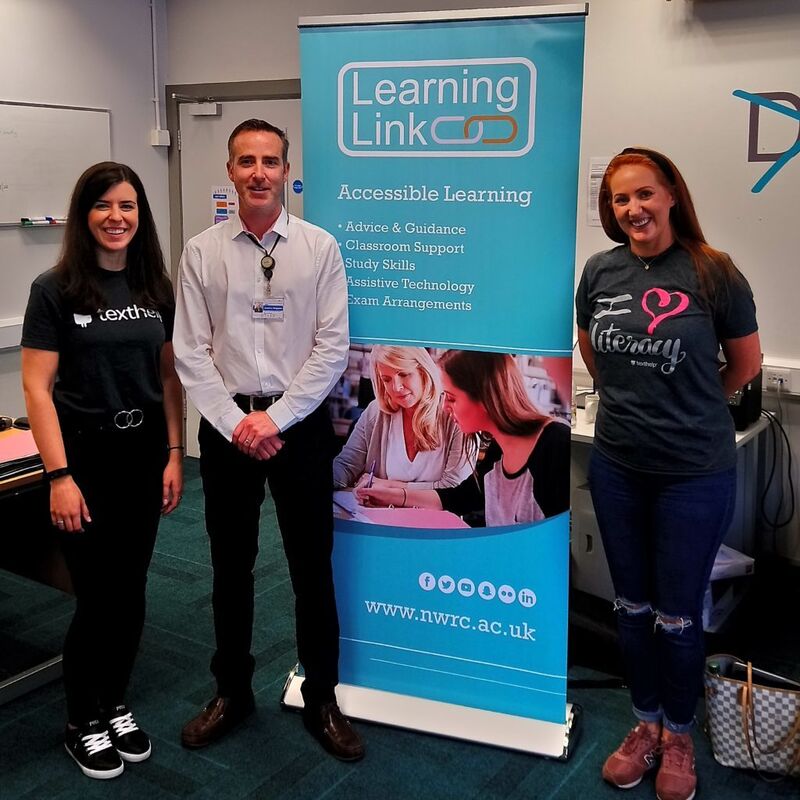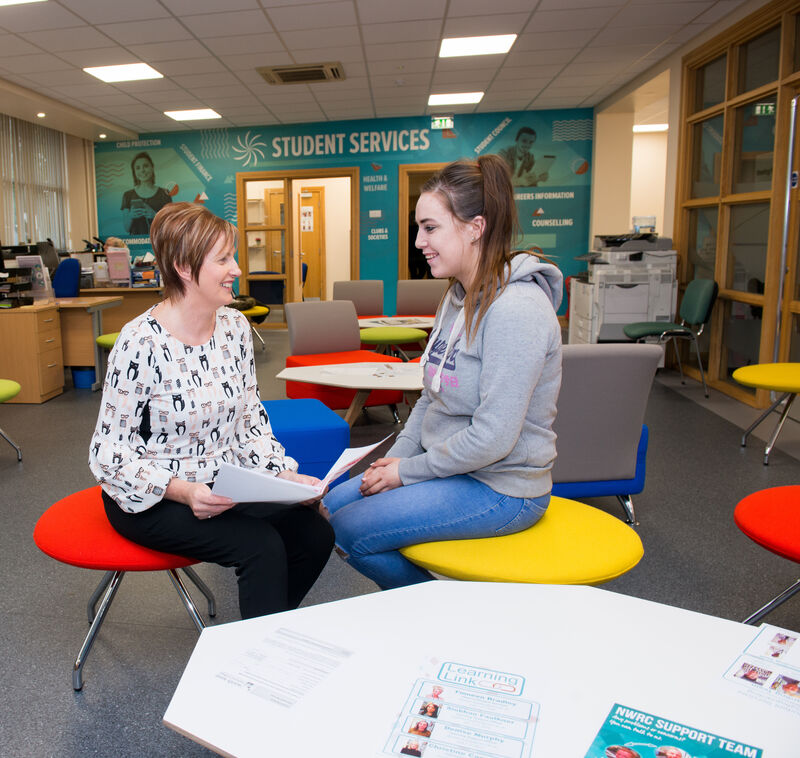 Committed to Equality and Diversity
At NWRC we promote an inclusive teaching and learning environment for all. We welcome students with a range of additional needs such as specific learning difficulties (e.g. dyslexia), physical disabilities, medical conditions, sensory impairments, general learning difficulties and mental health conditions.

Here at the Learning Link we encourage both existing students and new applicants to the College to declare any additional needs to us. If we are aware that you have additional needs which mean that you require extra help to successfully engage with your course, it will enable us to make reasonable adjustments for the duration of your studies. Applicants with additional needs should inform the College on their application form, highlighting any support required as a result of your additional needs.
Formal evidence of your additional needs is essential – for example, a Statement of Special Educational Needs, a Consultant's letter or an Educational Psychologist's Report.
Advice and
Guidance
Liaison with Lecturers
Higher Education funding
Human
Support
Note Takers
Mentors, Campus assistants
Sign Language Interpreters
Study Skills
Assistive
Technology
Equipment (e.g. laptops, dictaphones)
Specialist software (e.g. Read and Write Gold)
Modified papers
Arrangements
for Exams
Extra Time
Reader
Scribe
Rest Breaks

Accessibility Information
Applicants with a disability are encouraged to view our AccessAble guides at www.accessable.co.uk, which provide important accessibility information on College facilities at each campus.
I have a physical disability called Spina Bifida and Hydrocephalus. Anyone with learning difficulties, medical conditions, other disabilities or mental health issues... I strongly encourage you to come to the Learning Link and seek the support that you need.

Rebecca Donaghy

Learning Support Officer
Accessing Learning Support
Referral via:

Upon ticking the Learning Support box on the College application form a Learning Support Referral Form will be sent to the student to complete and submit to the Learning Link.
Speaking to a Lecturer – a Lecturer can complete the Learning Support Referral Form (with the student's consent) and submit it to the Learning Link.
Calling in to speak to a member of the Learning Link team (staff are deployed to all campuses).
Registering:
In order to register, students are required to provide formal evidence of their additional needs.
Evidence should be provided along with the Learning Support Referral Form; students will then be invited in for an Assessment of Need meeting.
At this Assessment of Need meeting, a member of the Learning Link team will discuss the student's needs and create a tailored Learning Plan which will be sent to the student's Lecturers.
If a student's condition is medical, the Learning Link team may also provide students with a Medical Plan.
The Learning Link team will review each student's support throughout the academic year.
Support:
Appropriate support will be assessed and agreed at the Assessment of Need meeting.
All support will be specific to each student's needs and will help develop independence and progression.
The intrinsic dignity of each student will always be respected.
Disabled Students' Allowances
The Learning Link is a designated DSA assessment centre – not just for students on H.E. courses at the North West Regional College but also for students from anywhere in Northern Ireland who are studying or planning to study at any University (this includes Open University type online courses) in Northern Ireland, England, Wales or Scotland.
Our experienced staff will happily conduct your Needs Assessment and ensure that you get what you need from the DSA.
Interested?
Call the Learning Link team on 028 7127 6024 or email learninglink@nwrc.ac.uk. You are also more than welcome to drop into your nearest Learning Link office at any time during opening hours.

NWRC welcomes calls via Next Generation Relay. Dial 18001 + number.
Equality and Diversity
Equality is about ensuring everybody has an equal opportunity, and is not treated differently or discriminated against because of their characteristics.
Diversity is about taking account of the differences between people and groups of people and placing a positive value on those differences. The concept of diversity encompasses acceptance and respect. It means understanding that each individual is unique, and recognizing our individual differences.
What can you do to promote Equality and Diversity?

Respect everyone's beliefs/views even if they are different from your own
Always treat other students and staff members with respect and dignity
Stand alongside those who are experiencing discrimination
Challenge questionable language, attitudes and behaviours if you believe someone is behaving or speaking inappropriately
Avoid labelling people and do not isolate or use inappropriate language or images of someone
Respect each other's cultural practices and traditions – this includes food, clothing and spiritual/religious practice
Behave in a manner that could not be considered offensive to other students, staff or the general public