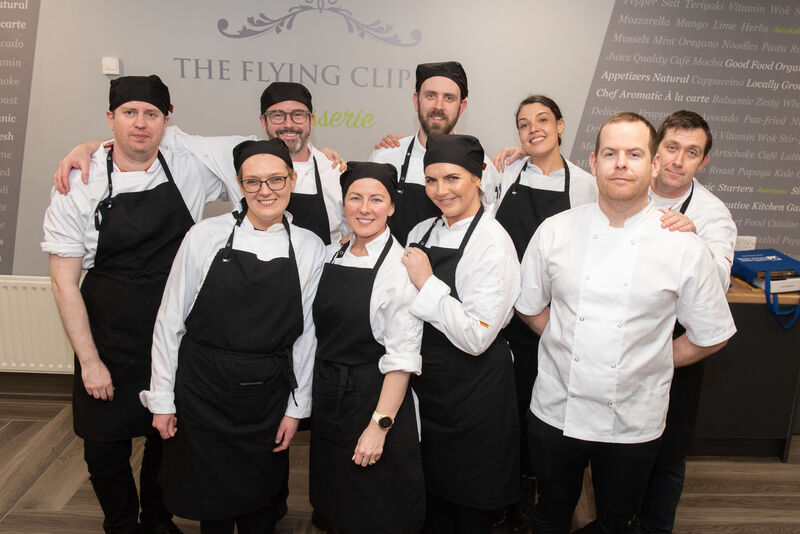 Ten budding chefs have just completed a four-week Bootcamp at North West Regional College (NWRC) where they were trained by the best in the Hospitality Industry.
The four-week intensive course is one of many new and specialised courses in Hospitality being offered by the college at campuses in Strand Road and Limavady. They include Food Photography, Butchery Skills, Chocolate Skills, Bread, Pastry and Desserts, Patisserie and Confectionery Skills, and Barista Skills.
Leyonia Davey, NWRC's Curriculum Manager for Hospitality and Catering, said the courses are a direct response to demand from industry for trained and experienced staff.
She said: "For many years NWRC has been the 'go to' place for expert training in Hospitality Services and Professional Cookery, as well as courses in Travel and Tourism.
"Students train in industry-standard kitchens and work in the college's three restaurants – the Flying Clipper Brasserie, Flying Clipper Fine Dining Restaurant, and Garnett's, as well as our Barista coffee shops.
"The pandemic has changed circumstances for many, and an increasing number of people are on the hunt for a new job or considering a change in career.
"The Hospitality and Tourism Industry in Northern Ireland is growing and gaining internal recognition for top-quality talent. Industry demand for trained staff is increasing, and it's a fantastic sector to be a part of.
"We are committed to continuing to work with employers adapting our courses to their needs, training future employees, and promoting the huge benefits of working in hospitality."
In February 2022, NWRC launched the four-week Chef Bootcamp, fully funded by ERAP. Successful applicants were given the opportunity to achieve industry-relevant qualifications, develop valuable kitchen skills, and gain a vital understanding of how a commercial kitchen operates.
As well as work placement, participants received training in skills required to work in a kitchen, including Knife Cutting Techniques; Practical Food Preparation; Identifying Cuts of Meat, and Commercial Kitchen Processes.
Leyonia Davey continued: "Our focus, as always, is on skills, qualifications, and industry insight. Delivered onsite by the college's own lecturers at NWRC, the Chef Bootcamp was a new initiative that provided participants with the opportunity to gain practical skills and experience in food preparation and basic cookery, alongside qualifications in Food Safety and Food Allergen Awareness.
"We were also delighted to welcome well-known chefs Derek Creagh, and Brian McDermott to the college to deliver a masterclass to the students, and Paul Sharkey, Executive Head Chef from Bishops Gate Hotel who gave students a talk on his career in the Hospitality Industry.
"Students celebrated the completion of the Bootcamp with a gala dinner preparing all the food themselves, allowing them to showcase their new skills to invited guests and employers."
Following the Bootcamp NWRC will hold a Chef Taster Week offering a unique insight into life as a chef at the end of March. This intensive one-week taster course will enable participants to learn from industry experts and will include masterclasses by locally renowned Chefs.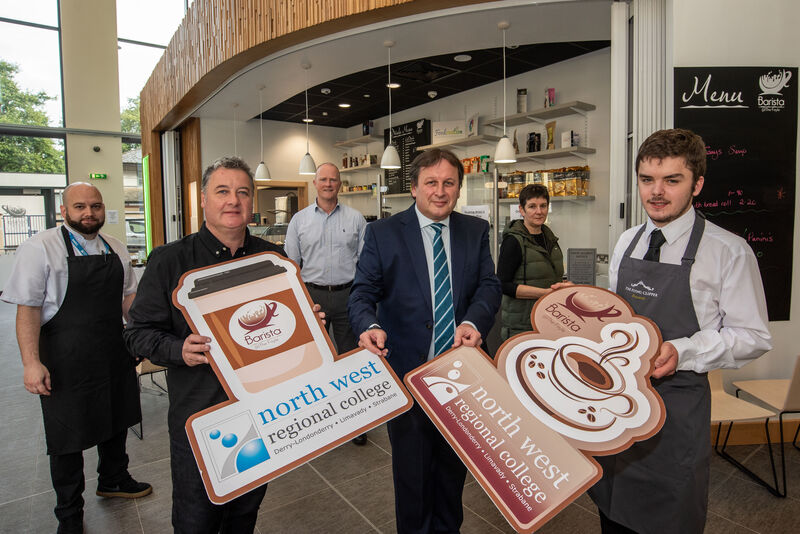 Barista Training Centre
NWRC is now an expert Barista training centre delivering the City and Guilds Level 2 award in Barista Skills to industry. The qualification allows students to create handcrafted beverages, understand the history of coffee and the coffee bean, and perfect the techniques required by a modern Barista.
Successful baristas need a range of skills that include health and safety, preparation, presentation, coffee knowledge, and milk skills. Many students are working in a hospitality environment already, such as cafes, hotels, or restaurants, or are looking for their first job as a barista.
Butchery courses
NWRC has also added the skill of butchery to its extensive list of Food, Hospitality, and Catering courses.
The college's campus in Limavady is the first college in the North West to offer a course in Butchery, which can lead directly to employment or further study in Food, Hospitality, and Catering.
The courses in Butchery are offered on a full and part-time basis and are delivered by father and sons team Oran, Declan, and Mark McAtamney, from the renowned McAtamney Traditional Butchers, who have joined the college as part-time lecturers.
Specialised units included in the butchery qualification are – smoking, curing, charcuterie, taught by award winning specialist butcher, Alastair Crown from Corndale farm in Limavady.
The Butchery qualification is designed primarily for learners who wish to develop intermediate practical skills and knowledge in a wide range of butchery, meat/poultry processing, and service techniques to support progression to employment.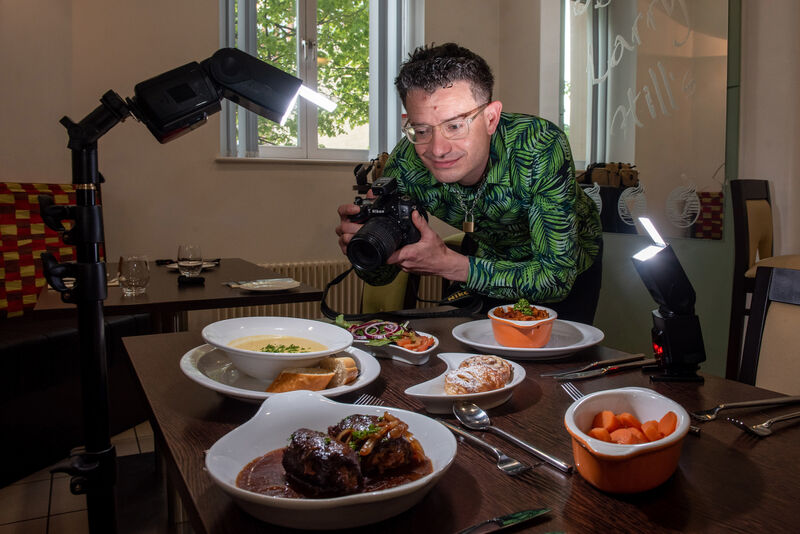 First accredited Food Photography course
NWRC also became the first college in Northern Ireland to offer an accredited Food Photography course, running at both Strand Road and Limavady campus, where students learn how to create beautiful, vibrant food shots. The course is open to everyone, especially those with an interest in food blogging, businesses, chefs, and current hospitality students.
Leyonia Davey said: "Food photography has never been more important in terms of business, marketing, and social media. Capturing the perfect image, in the right setting, in the correct way, can make all the difference to chefs or bloggers trying to reach a wider audience.
"The college is delighted to collaborate with OCN and our colleagues in our School of Art and Design to deliver this course which will develop the much-in-demand skills of food photography.
"NWRC worked with OCN to write the qualification for the course and recently we worked with OCN to write the qualification for the Level 2 Bakery and Patisserie Techniques course which is currently running part time in Limavady."
The college's Hospitality and Catering Department is continuing to grow and develop. NWRC offers a huge array of full and part-time courses including Hospitality Services, Professional Cookery, and Travel and Tourism.
For more information on Hospitality and Catering courses at NWRC log on to www.nwrc.ac.uk