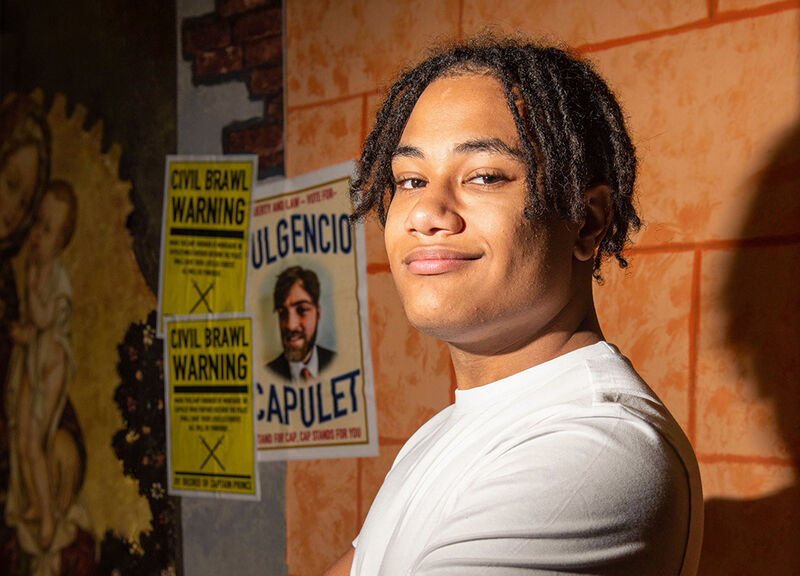 Blake Walker Dunlop
Course: RSL Level 3 Diploma in Creative and Performing Arts
Meet Blake, a Performing Arts student from Strand Road Campus. He has always loved acting and has a particular interest in working as a Voice Actor in the entertainment industry. He says his course helped bring him out of his shell and he has made lots of new friends.

Performing in front of a live audience was the best experience of my life. Auditioning for a character written on paper and making them come to life is exhilarating!
Where are you from?

I was born and raised in Northern Ireland but I'm half Jamaican.
-----
Did you study any other courses at the College?
Prior to my current course, I studied Media Production.
-----
Why did you choose to study Performing Arts at NWRC?
I joined this course wanting to study voice acting, in my free time would study other people's voice-over work to help me out, but this course made me enjoy both voice-over and acting.
-----
What was the course like – it looks like so much fun?
Doing shows is the most fun experience of my life, auditioning for a character written on paper and making them come to life is exhilarating. The voice reel I had to do for my voice-over class was so much fun to record.

-----
Did you make friends?
Because of covid I put a bubble around myself, so I didn't communicate much except with my family members. But this course broke that bubble and I made lots of great friends and memories.
-----
Have you been involved in any performances?
The first ever show I was in was the Christmas pantomime which was the first ever type of acting I have ever done. The second show was the love show where I got a solo part which was to sing Hey Ya. I had a blast in rehearsals.
The third show was Macbeth and I would play one of the witches in it which is a major role in Macbeth. The fourth show was Romeo and Juliet which I was the understudy for the dance. It was a fun dance to learn and perform.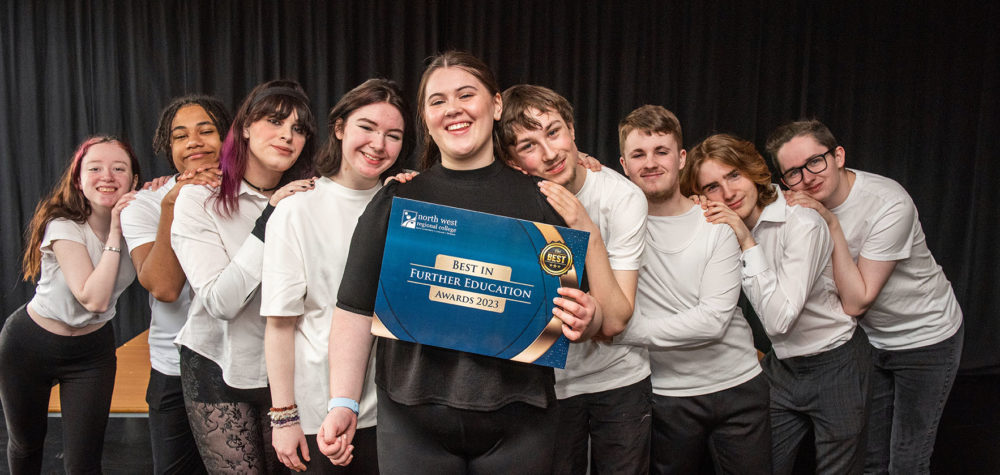 -----
How does College life differ from school?
The main difference is you don't get treated like a child and more like an adult plus you have more freedom with what you can wear and you aren't constrained by a school uniform.


-----
Did it make a huge difference because you could study locally and didn't have to move away?
It is so handy that the College is only a short walk from the close bus depot. It's really convenient because I can take the morning bus and then get the bus home again in the afternoon.
-----
Would you recommend NWRC?
It's so much fun. You just need to choose the right course that is made for you, or a subject that you desire to study.
Be like Blake...
Make your mark with a course that excites you, challenges you, and prepares you for career success.