Confirm My Place
You're just one step away from confirming your place from the comfort of your own home by uploading your exam results online.
If you have met the course criteria for your chosen course you do not need to visit the College as you can upload your examination results and a copy of your proof of identification online by following the steps below or watch our instructional video.
Scan or take a clear and concise photograph of the full qualification/proof of identification to include name and date of birth. (you can your mobile phone)
Log into your online account by using the following website address ebsontrackprospect.nwrc.ac.uk and enter your username and password that you initially created.
Click on the Evidence section on the left-hand side
Select Evidence Type from the drop-down menu (e.g. Exam Results)
Under Files to Upload click on Browse and find the photograph/document of your qualifications that you saved in Step 1.
Click Upload and you will receive a pop-up message to show that your evidence was uploaded successfully.
The document that you have now uploaded appears on the top of the screen to show it was uploaded.
To upload more documents follow the steps above. If you need any additional help, call 028 7127 6000.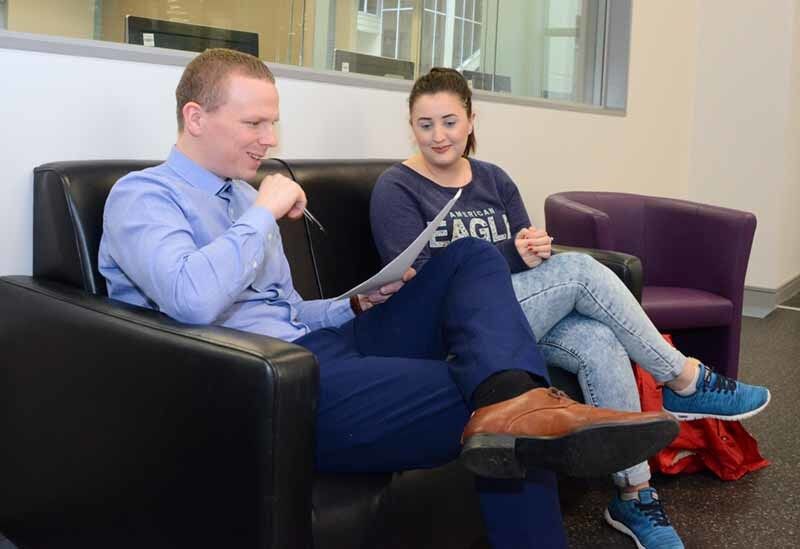 I want to change my course
Have you already applied for a course, but are now thinking about changing to something different?
Our Careers Team are available to talk you through your options, email careers@nwrc.ac.uk
I didn't get the results I needed
If you don't achieve the results required to meet your offer – DON'T PANIC.
Our lecturers and award-winning Careers staff will be available online to discuss what options you have with the qualifications you achieved.
Need careers advice?
Our Careers team offers professional, impartial advice and guidance to parents and prospective NWRC students. You can speak to a member of the Careers team via our website chat, email careers@nwrc.ac.uk or give us a call on 028 7127 6000.