Confirm My Place
You're just one step away from confirming your place from the comfort of your own home by uploading your exam results online.
If you have met the course criteria for your chosen course you do not need to visit the College as you can upload your results and a copy of your proof of identification online by following the steps below or watch our instructional video.

SCAN or take a CLEAR PHOTOGRAPH of your qualifications and proof of identification. (Note: Must include your name and date of birth).

Log in to the application portal by entering the Username and Password that you registered with initially.

Select the EVIDENCE tab from the navigation menu on the left-hand side.
Select EVIDENCE TYPE from the drop-down menu (e.g. Exam Results).
Under FILE(S) TO UPLOAD click 'Browse' and select the photograph/document you saved in Step 1.
Click UPLOAD and you will receive a pop-up message to show that your evidence was uploaded successfully (Note: The results uploaded must match the information provided in your application)

The document(s) will appear at the top of the screen to show it was uploaded successfully.

If you experience any technical difficulties or would like to discuss your application with a member of staff please contact admissions@nwrc.ac.uk call 028 7127 6000.

Student Stories
Read what our current students and alumni have to say about their NWRC experience. View more Student Testimonials.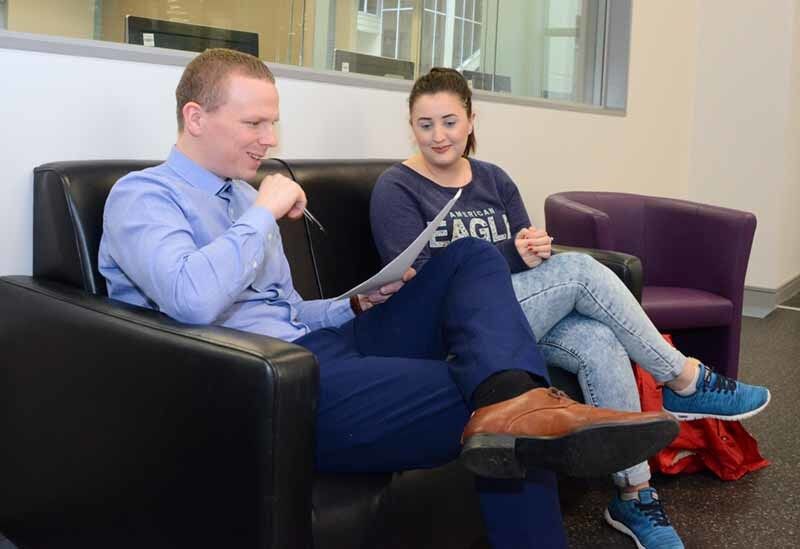 I want to change my course

Have you already applied for a course, but are now thinking about changing to something different?

Simply email admissions@nwrc.ac.uk advising on which course you would like to change to, and our friendly staff will be happy to assist. To avoid disappointment we recommend you contact us as soon as possible as places can fill up quickly.
Speak to a member of our Careers team today to discuss your options. Email careers@nwrc.ac.uk.
I didn't get the results I needed
If you didn't achieve the results required for your course, don't worry! There are other courses and options available which you can discuss with your tutor or a member of our careers team.
This includes support such as (but not limited to):
Allowing you to change course (subject to availability)
Moving you between course levels (subject to availability)
Incorporating English and Maths GCSE into your timetable if you don't meet the grades required
Providing access to additional learning support during your studies should you need extra support in the classroom or assessment for learning resources
Regular meetings with your Personal Tutor, who will get to know you and ensure you are happy and engaged with your course
One-to-one reviews with a Progress Coach to discuss your progress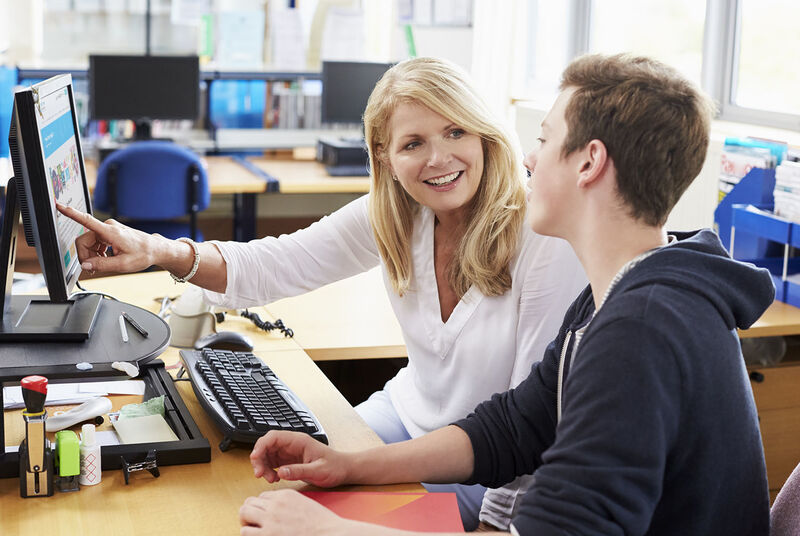 Need Careers Advice?
Our Careers team offers professional, impartial advice and guidance to parents and prospective NWRC students. You can speak to a member of the Careers team via our Live Chat, email careers@nwrc.ac.uk or give us a call on 028 7127 6000.

Speak to a Tutor
Our tutors are available on-campus during our Results Day sessions to answer any questions you may have about our courses. To arrange a call or email to discuss your options please complete our Contact Form, selecting the course subject you are interested in and someone will be in touch soon.
Get in touch
Thank You!
Your submission was successful