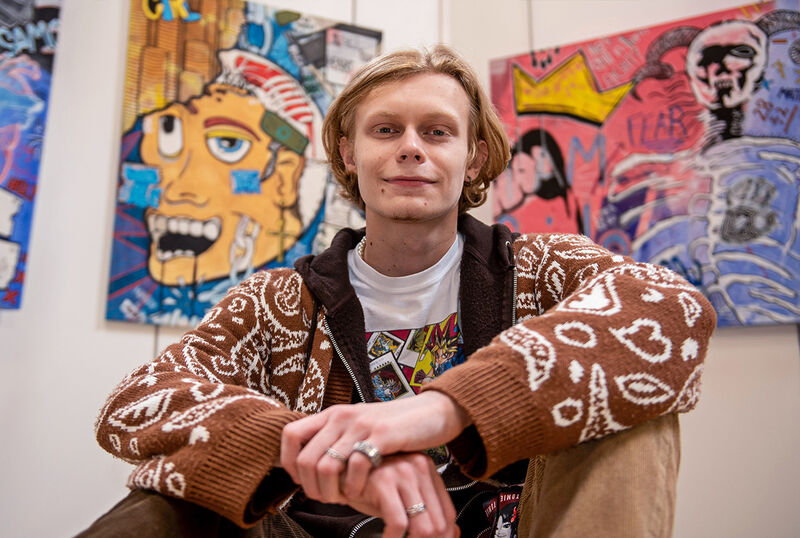 Jack McDonald
Course: UAL Level 3 Diploma in Art and Design
Meet Jack, a former Art & Design student at Limavady campus. He says his course helped him expand his skills as an artist by giving him the opportunity to experiment with new and emerging creative tools and techniques.

Art at NWRC is about more than drawing and painting - there is sculpture, printmaking, digital design, and professional practices. I'm now at Ulster University studying Product Design and I hope to progress into furniture design.
Why did you choose to study Art at NWRC?

I came to NWRC to study Art & Design because it's has always been something I've had a passion for, but unfortunately never had the opportunity to study at GCSE or A-Level. I chose the Level 3 course as it would open pathways and career opportunities in the Art & Design industry. I enjoyed my time with the College so much I went on to complete a Foundation Degree as well.
-----
Tell us a bit more about your course.
The course can be very intense at times, however it allowed me to explore my creative influences and try my hand at many different mediums that I hadn't had the opportunity to work with before. This in turn helped me develop into a more well-rounded artist overall.
-----
Which tutors inspired you most?
I'd like to thank my tutors Gaenor Speer, Emma Dickson and Rhonda Donaghy for always pushing me and helping me develop over my time at NWRC I wouldn't be where I am now without their guidance.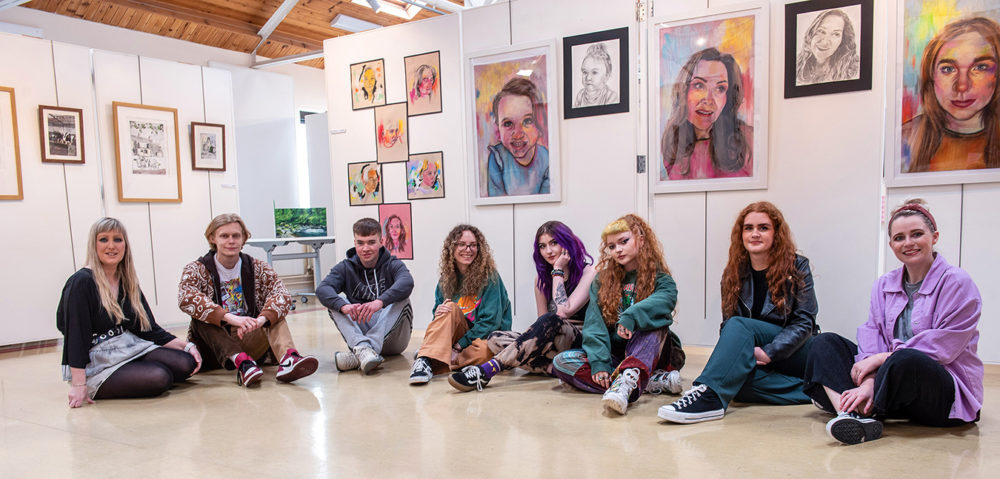 -----

Would you recommend NWRC?
I would 100% recommend studying Art & Design at NWRC Limavady, not only does the campus have fantastic facilities but also an open and mature approach to the course as well.
To anyone thinking of studying art after GCSEs I'd highly recommend NWRC. Too often Art is thought of as just "drawing and painting", but there is so much more to it than that. You study sculpture, printmaking and digital design, alongside professional practices.
-----
What's your plans for the future?
As of right now I'm enrolled at Ulster University as a first year in Product Design with aspirations of going into furniture design.

Be like Jack...
Make your mark with a course that excites you, challenges you, and prepares you for career success.