Katelyn McShane enrolled in the Foundation Degree (FD) in Business and Enterprise at North West Regional College (NWRC) two years ago.
She's now on the cusp of completing her course, with work placement at the college's award winning Business Support centre, after spending "the best year of her life" studying in Atlanta, Georgia.
It's been a whirlwind couple of years for the 23 year-old, who says she now wants to finish her Bachelor's Degree specialising in either Management or Enterprise at Ulster University.
And she says she confident about the future after finding the perfect course for her.
Katelyn said: "I had studied Accountancy at University previously and realised my personality really didn't suit that aspect of business. The FD in Business and Enterprise allowed me to explore every avenue of business whilst giving me fantastic opportunities such as study abroad.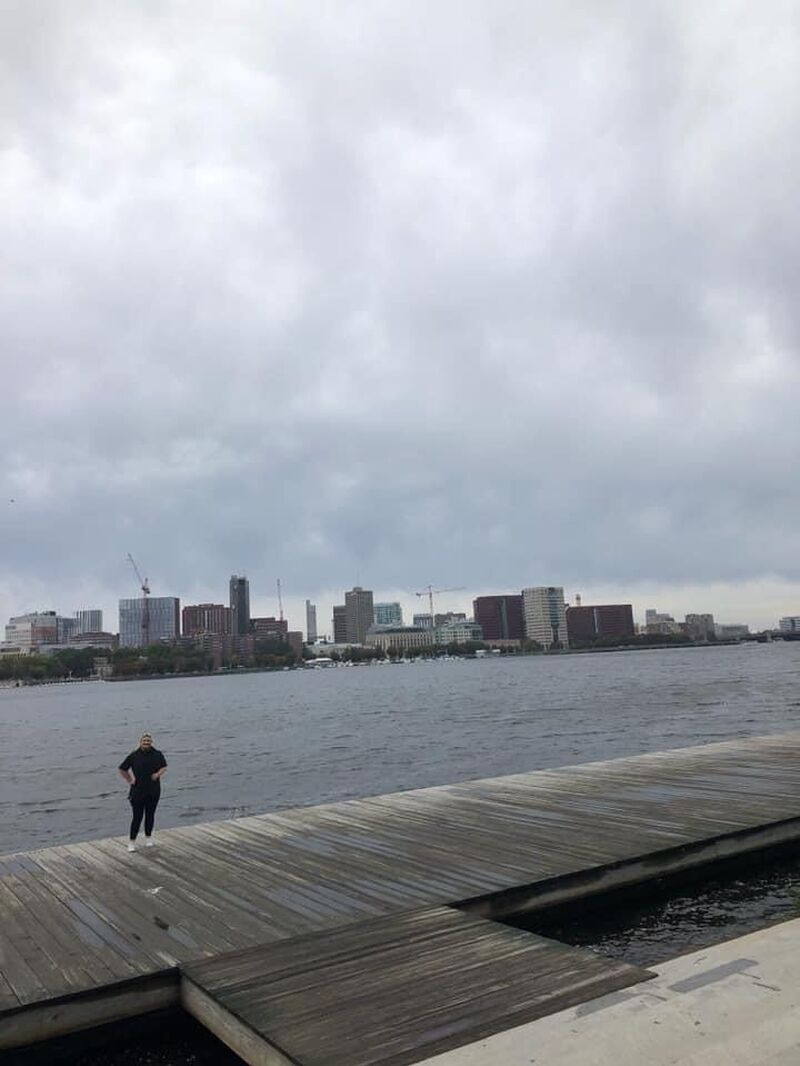 "I believe the Foundation Degree provides the perfect bridging platform for those not sure of the jump between post primary education into university. The course is fantastic because it offers the opportunity to bridge and still receive your bachelor's degree within three years, however the quality of the teaching and attentiveness is what sold it for me. The class sizes are smaller and the work is a lot more structured. The course is certainly challenging as it is a level 5 course, so that is to be expected, but the tutors and the course content genuinely make it fun to learn.
"I have studied everything on this course from HR, Marketing, Accounting, Economics and Enterprise; it really allowed me to find out where my passions in business lay without jumping into another course still not sure of my career path. I accredit a lot of my success to the structure of the course; I have absolutely loved it.
"I had the best year of my life in the US whilst on the Study USA programme. I moved to Atlanta, GA in August of 2019 to study at the prestigious Agnes Scott College for the year, majoring in International Business and Economics. Despite the trip getting cut short and having to leave in March due to COVID, I still had the most amazing time and met friends for life and made memories I really will never forget. I now have friends all across the globe, from the US to Sweden, to Austria, France, Switzerland, Austria and Nepal. My confidence grew tenfold and I had some fantastic placement opportunities whilst away to expand my business background and to represent my country well.
"My dream job is to work in management or organisational consultancy, people managing and problem solving are my strengths. I would love to return to America to work in one of the leading firms for Management Consultancy, I enjoy the culture and speed of life that the USA has to offer.
"I have a fantastic placement at the moment for my final year. I am currently working alongside the Business Skills Manager of NWRC's business team. I have an amazing mentor- Sinead Hawkins who I am learning so much from. I am using skills that I developed from my own personal work and from previous work experiences in the US to integrate as part of the team and perform to a professional standard. I have no doubt that the skills and qualities I learn from this work placement will be transferred to any job I have in the future."
NWRC will host a Virtual Open Day on Wednesday, March 24. Open Day gives you the unique opportunity to find out what College life is really like.
Register to attend our Virtual Open Day and apply for a course on the day and you will be entered into a competition to win a brand new laptop at http://www.nwrc.ac.uk/opendays/