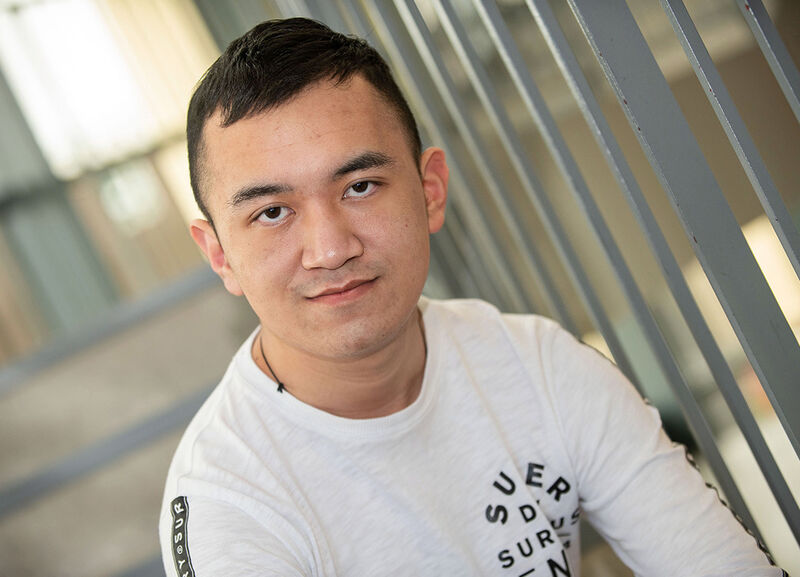 Brendan Pang
Course: Foundation Degree in Mechanical Engineering
Meet recent graduate, Brendan Pang, who is now studying an IMechE accredited bachelor's degree in Mechanical Engineering (minor in Robotics) at University College London (UCL).

Before I came to NWRC I wasn't good at Science and Maths – now I'm studying at one of the most prestigious universities in the world!
Previous education before you came to NWRC?
I came to study at NWRC on September 2016 after leaving my secondary school with 6 GCSE passes (Maths, English and Single Award Science) and 2 NVQ passes.
-----
Why did you choose to study Engineering at NWRC?
Prior to studying at NWRC, I had several uncertainties to what my future would hold for me with just a few GCSE and NVQ passes. I wasn't good at Maths and Science in secondary school and this impacted my career options. There was only one thing that I was really good at in school, and that was going to the workshop to manufacture products such as a sheet metal toolbox and wooden grandfather's clock, using a wide range of hand tools and machinery. This motivated me to study Engineering at NWRC.
I still clearly remember the interview I had with my tutor. I said to him "Although I am not good at Maths and Science, I would be more than willing to spend my time and effort to study all of the modules." And so, this is where I began my journey with NWRC to become a Chartered Mechanical Engineer.
After successful completion of the BTEC Level 3 Engineering and achieved the highest possible grade (D*D*D*), my tutor recommended me to enrol onto the Foundation Degree course. His advice and guidance helped me realise that I can bridge the gap between BTEC and University level. So, I continued with NWRC to study for another two years before progressing onto university.
In November 2020, I graduated with an overall Distinction on the Foundation Degree course (average mark of 89%) and also, received Du Pont Perpetual Award for being the best student in the course.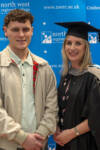 -----
Tell us a bit more about your course
Mechanical Engineering is regarded as one of the oldest engineering disciplines. It focuses on the design, analysis, and implementation of mechanical systems such as Formula 1 cars, wind turbines for renewable energy generation, robotic systems and pacemaker for a human heart. But more importantly, it is the application of engineering science and mathematics to the real world.
The Foundation Degree course offered at NWRC lasts for two years and it is validated by Ulster University, which provides an opportunity for students to progress onto the second year of their Engineering degree. The course offers a mixture of both theoretical and practical element and the staff to student allows the department to focus on delivering world-class teaching to students and have better engagement with the students.
The course covers a wide range of modules, and including statics, dynamics, engineering design, engineering materials, solid mechanics, fluids, heat transfer, manufacturing processes, business management, mathematics, and professional practice.
The staff are very friendly and approachable. They are always there to provide you guidance and support on the course if you ever need any help from them. The mechanical workshop is equipped with the latest cutting-edge technology to hone your practical skills. In addition, there is a design suite equipped with high-performance machines for CAD modelling and simulation.
The course is very flexible, which means that you can get a part-time job while studying or you can get yourself involved with NWRC Students' Union to help make a positive difference to the College and the community.
-----

Did you take part in any work placement as part of your course?
The Work Based Learning module allowed me to put both the theoretical and practical aspects of Mechanical Engineering into practice. As part of the course, I successfully completed a 5-month industrial placement with NWRC's Product Design Centre.
During my placement, I worked alongside the Engineering team and applied the engineering design process to several real-life projects such as a water theme park, rain water harvesting system and development of a new FootGolf product.
Furthermore, I developed practical skills using industry standard software such as SolidWorks and Adobe Illustrator. I also used a wide range of machinery such as 3D printers, laser cutters and vinyl printers.
My greatest achievement was that the final concept of a portable FootGolf product was successfully approved by the client, AlternativeSports NI, and my manager. This project lasted for two months, and it was independently led.
-----
What did you do afterwards?
After graduating with an overall Distinction, I progressed onto university to study an IMechE accredited bachelor's degree in Mechanical Engineering (minor in Robotics) at University College London (UCL), which is considered to be one of the most prestigious universities in the world.
The staff at NWRC are a huge credit to my success and I want to express my deepest gratitude to the Engineering department, the NWRC Students' Union (Danny Lyttle and the Alkmaar 10) and the Careers Academy.

-----

Would you recommend this course to other students?

Without a doubt, I would definitely recommend this course to other students. It was the best decision that I ever made.

Studying a Foundation Degree at NWRC has the benefits of allowing you to aim higher while staying local, low staff to student ratio, dedicated support and world-class teaching. It is cost effective and further funding opportunities are available. I was a recipient of the SSE Airtricity Scholarship 2019.

NWRC sees prospective students who have the potential to reach greater heights in their chosen course. I was one of them back in 2016 and hopefully, I will inspire the next generation of students to follow my example and choose NWRC as their number one choice for further and higher education.
-----
What are your plans for the future?
Currently, I am in the second year of my Mechanical Engineering degree. My long-term career goal is to seek accreditation with the IMechE (Institution of Mechanical Engineers) to become a Chartered Engineer. Furthermore, I aspire to be at the forefront of engineering technology, developing innovative design solutions for today's machines.
Follow in Brendan's Footsteps
Make your mark with a course that excites you, challenges you, and prepares you for career success.