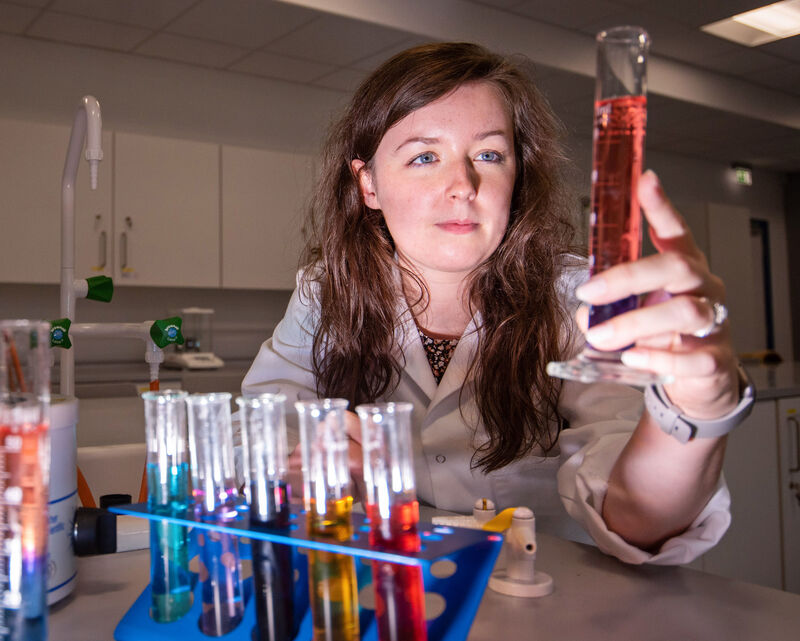 Studying at the College opened up so many doors for me and got me to where I am today. The course content is excellent and the staff are second to none.
Previous education before coming to NWRC?
A-Levels in French and Spanish.
-----

Why did you choose to study Science at NWRC?

I knew I didn't want to pursue a career with my A-Level subjects, so I decided to go to NWRC to broaden my options.
-----
Tell us a bit more about your course
I loved my course as it focused mainly on Biology and Chemistry. Throughout the two years I learned skills in research, essay writing, and referencing, which really gave me a head start when I moved on to University. I also had the opportunity to do lots of practical work in the lab, which I really enjoyed!
The support from lecturers was fantastic, and I'd highly recommend the course to anyone interested in science.
-----

Did you take part in any work experience as part of your course?
In my second year I took part in a work-based learning module, which allowed me the experience of working as a Chemistry technician in a local secondary school. I found this part of the course invaluable in my development as a young scientist.
I learned so much during my time as a lab technician and I enjoyed the experience so much that I decided I would like to pursue a career in Chemistry.
-----
What did you do after you completed your course?
After graduating from NWRC, I went to Queen's University Belfast to study a BSc in Chemistry, followed by a PGCE.
-----
What are you doing now?
I am now working as a full- time Chemistry teacher.
Follow in Holly's Footsteps
Make your mark with a course that excites you, challenges you, and prepares you for career success.