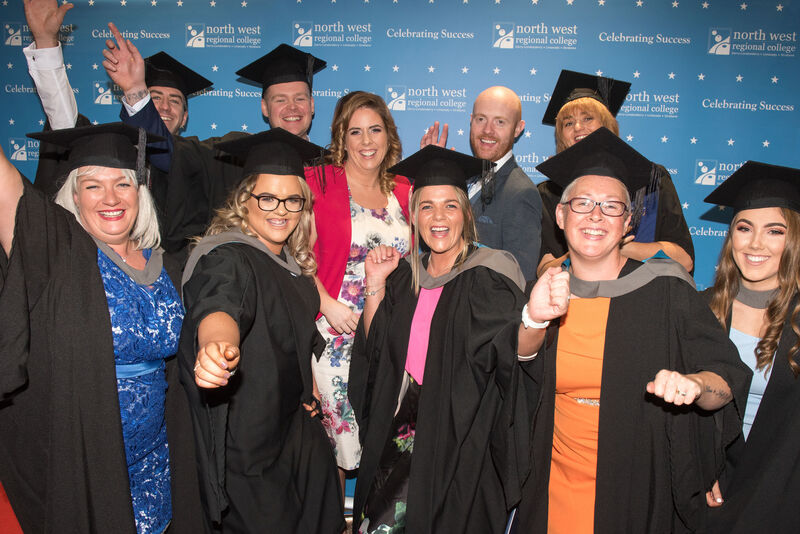 You'll leave us with lifetime friends & prospects.
Celebrating the achievements of our students is important to us, and we have two event highlights each year – our Best in Further Educations (for FE Students) and our Higher Education and Access Graduation. Both events are held (in normal times) in the Millennium Forum Derry-Londonderry. We also hold individual course celebration events throughout the year to acknowledge the hard work and achievements at class level.
Many graduates keep in touch with the college – telling us their success stories.
Contact us today to be a part of our College Alumni association.