Assured Skills Academies funded by the Department for the Economy and delivered by North West Regional College (NWRC), are changing the employment landscape in the North West.
In just three years, NWRC has supported more than 300 potential individuals who have gone on to full-time employment after completing an Assured Skills (Pre-Employment) Academy, with future plans for a further 400 potential jobs in the next three years.
Recently the college launched its second Assured Skills Welding Academy giving 12 successful applicants the opportunity to receive industry-standard welding training during a five-week course at the college's Greystone campus, followed by two-weeks of consolidation training at one of four engineering companies in the North West area. Participants who complete the Academy are guaranteed an interview for a welding position at companies which include: Fleming Agri, Crossland Tanks, Terex, and E & I Engineering. Three more Welding Academies will be offered at NWRC before Spring 2022 including the NWRC Specialist Pipe TIG Welding Academy in partnership with AE Global in January 2022 and the NWRC General Welding Academy in March 2022.
NWRC is currently midway through the tenth Assured Skills Academy with FinTrU, a four-week intensive training course in partnership with Ulster University to develop core skills for the business services sector. Participants who complete the training are guaranteed an interview for a role at FinTrU's NW Centre of Excellence.
Assured Skills Academies are a short, demand-led, pre-employment training programme, fully funded by the Department for the Economy, to upskill individuals and help them compete for guaranteed job vacancies in expanding indigenous businesses and new Foreign Direct Investment (FDI) companies.
The model has a dual aspect, supporting employers who require workers with specialised training and skills, providing them with an opportunity to see the suitability of participants whilst assessing them as potential employees.
Assured Skills also support participants progress into new careers, giving them an insight into the work of their potential employer, whilst learning new transferable skills. This specialised training to future employees, ensures that those who graduate are 'job ready' to work either within their placement companies, or within the sector.
NWRC provides the training, skills and certifications on these programmes and coordinates and engages with the companies on their skills needs to develop the training programme.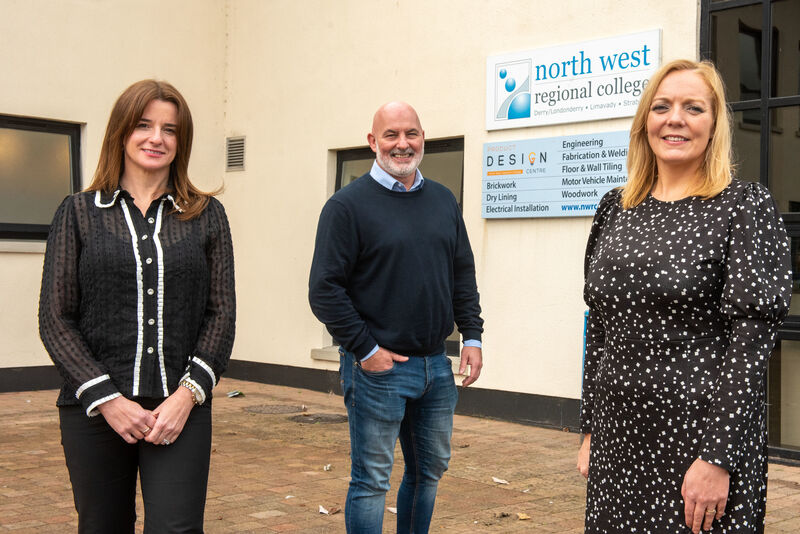 Sinead Hawkins, Business Skills Manager at NWRC, said Assured Skills Academies have been a huge boost for the North West, providing opportunities to kick-start individuals into careers in a number of growing sectors.
She added: "I am passionate about growing these Academies for the North West Region. They are a fantastic opportunity for new talent to progress in the industry by addressing the skills shortage."
"The talent and skills pool in the area continues to grow and strengthen, thanks to the success of the academies, which are employer led and offer high quality training opportunities and allow all our successful participants to hit the ground running when they enter the world of work."
"Academies have a hugely positive impact on the North West City regions' economy by feeding into local business needs. NWRC has supported over 300 individuals though the academies in the past 3 years, in sectors such as Customer Service, Financial Services, and more recently, Welding, with more than 92% getting a job offer at the end of the programme."
"Our Welding Academies have proved extremely popular with almost 200 applications for 12 places. We'd like to encourage more females to consider applying for future welding academies. Training as a welder can open up a wide range of career options in a number of industries and recruiting more women into this profession can help us fill this skills gap."
"The College is committed to closing the skills gaps and supporting the North West Region for a post-Covid economy and future labour market. "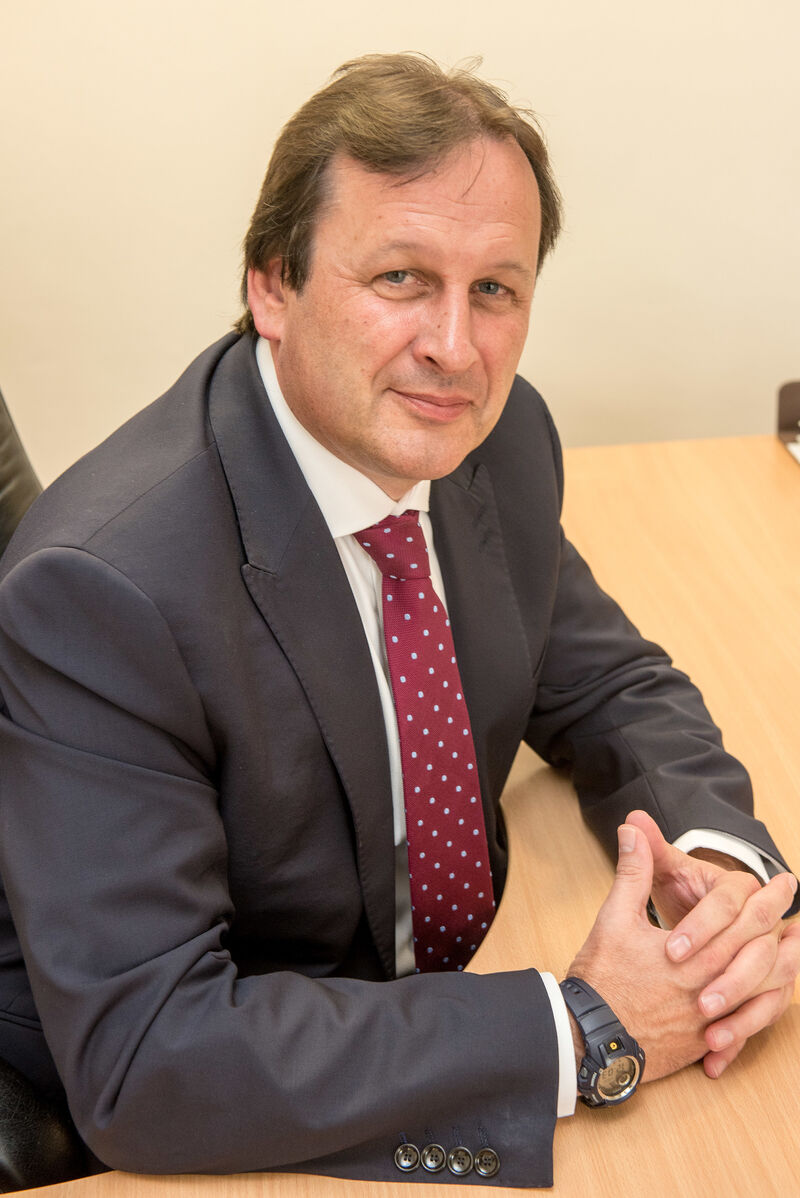 Leo Murphy, Principal and Chief Executive of NWRC said: "NWRC has worked hard establishing strong links with the local business community. Whether it's training new and existing staff, or providing cutting edge research and innovation expertise, the college, with support from the Department for the Economy, continue to support businesses to maximise their potential and go further than before."

Graeme Wilkinson, DfE Director of Skills said: "The Department is delighted with the level of interest in the Assured Skills Collaborative Welding Academies at NWRC this year, developed by the College in response to the skills shortages identified by engineering companies in the region. Four Academies will be delivered by the College in 2021/22, following on from a successful welding academy completed in April 2021. Overall, the Academies will provide up to 60 people with no previous experience in manufacturing the opportunity to secure industry accredited qualifications and a guaranteed interview with one of the participating companies. The Academies provide a clear pathway for anyone seeking to pursue new career opportunity in a sector that is hungry for skills. They are the result of the College and companies working collaboratively to put in place a short to medium term solution to secure a more sustainable pipeline of skills that the sector is working to put in place, including through use of the Department's Apprenticeship Programme."
Jonathan Lecky, Managing Director of Fleming Agri Products, said: "The assured Skills Academy has been a very welcome initiative by the NWRC in providing access to locally trained welders. We are delighted to have two enthusiastic and skilled young welders join our team and they have made great progress since joining our welding department. We would like to thank the NWRC for their diligent work developing and building these Academies and we look forward to the continued success of our apprentices in the years to come."
Caleb Ward who is now employed as a full-time welder with Fleming Agri, after completing the Assured Skills Academy with NWRC said: "I previously worked on a building site but studying welding had always been on my mind. When I found out about the Welding Academy I immediately applied. It's an intense but satisfying programme, and I made fast progress thanks to the lecturers and the support I received on my placement. I enjoy working at Fleming full-time and I'm back at NWRC part time studying for my Level 3 in Welding."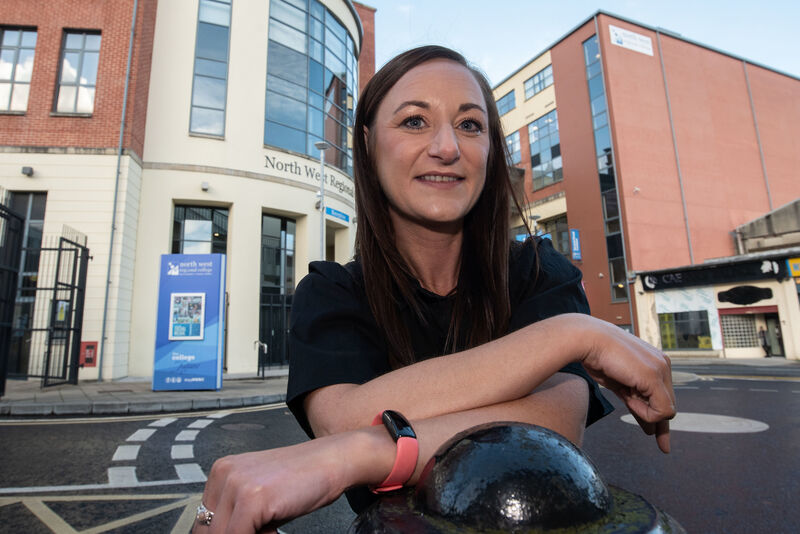 Tracey Gillen who now works as a Financial Services Associate with FinTrU, said applying for the Assured Skills Academy was the best decision she ever made. She added: "I previously worked in Pharmacy so joining the Academy was a completed career change for me. I previously studied my Foundation Degree at NWRC before graduating from Inverness, and it was good to go back to the college and meet up with some of my former lecturers. The Assured Skills Academy gave me the perfect grounding for a career in Financial Services. I really enjoy working at FinTrU, not only because it is a fantastic company but because of the structured career path it puts you on. I would highly recommend the Assured Skills Academy to others thinking of a new or change in career."

For more information on how NWRC's Business Support Centre can support your business contact Sinead Hawkins on Sinead.hawkins@nwrc.ac.uk 07809100689