A Joinery student at North West Regional College has been selected to represent Team UK at the World Skills Finals in Abu Dhabi later this month.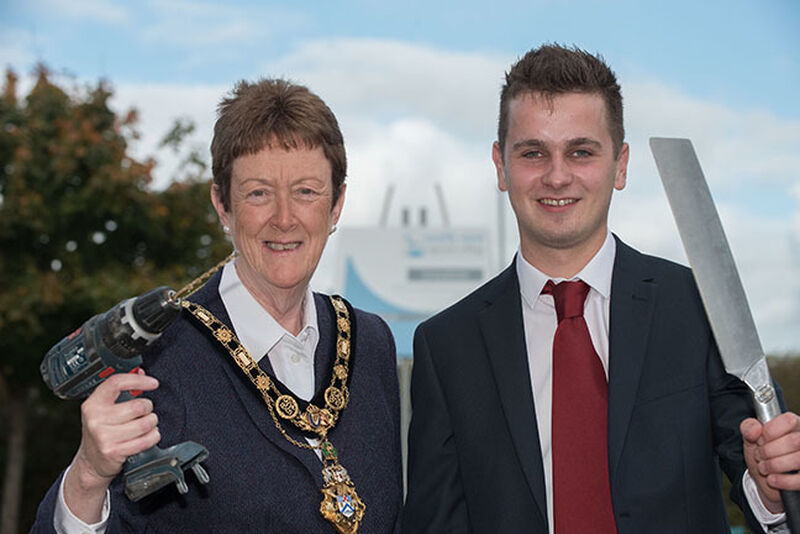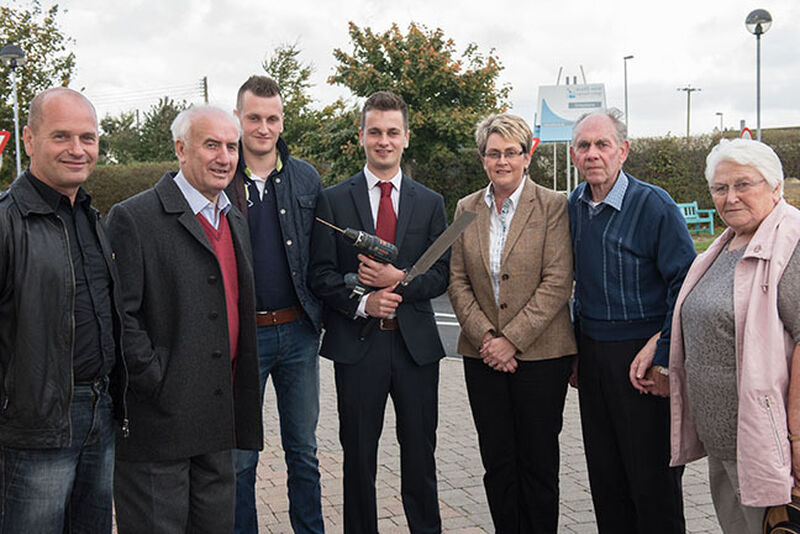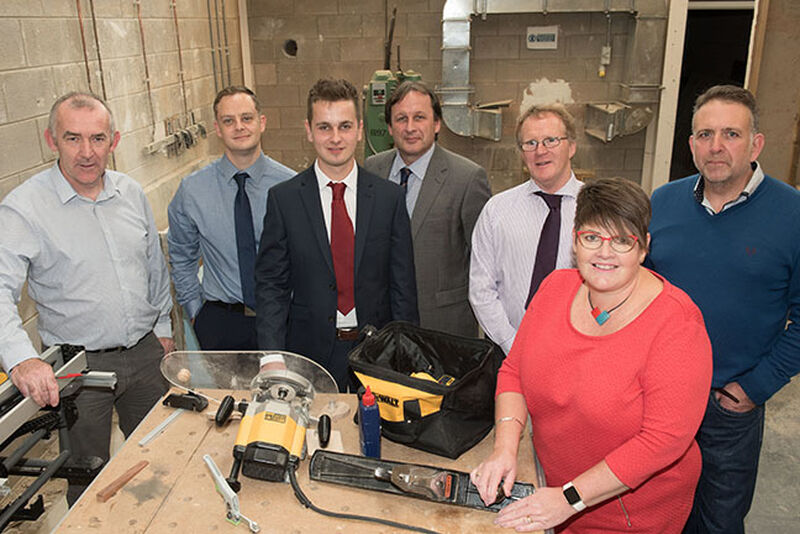 Cameron Nutt, 20, who studies Carpentry and Joinery at the college's Greystone Campus in Limavady, made the cut after succeeding in a series of pressurised heats taking the top prize in the Team UK event.
He will now travel to the Middle East alongside a team of the UK's elite young skilled men and women where he will go for Gold in the Carpentry section, competing against top competitors from countries across the globe.
In the last four Worldskills finals, which take place at venues across the world, North West Regional College has achieved one of the highest number of finalists from any college in the UK, making it the second most successful college at this stage of the competition.
Previous participants include Ian McMahon, Adrian Canning and Martin McLaughlin, who were trained in Wall and Floor Tiling and Electrical Installation.
This week the Mayor of Causeway Coast and Glens Joan Baird joined with staff and students at Greystone college for a special event for Cameron Nutt before he flies out to Abu Dhabi where he will be supported by NWRC Lecturer Alan Starrs and NWRC Head of Training and Skills Karen Moore.
Cameron said: "I've been given great support by the lecturers at North West Regional College who have prepared me for all elements of the competition by helped me acquire the tools I needed.
"The competition can go on for three days and judging can be so tight it can get down to 0.3mm.
"I am so appreciative of all the help I've been given by the college and my employers J & R Snodgrass."
Karen Moore, Head of Department for Training and Skills at NWRC said: "We are delighted that Cameron is representing Team UK at Worldskills 2017.
"From the moment he started at North West Regional College we were impressed with his work ethic. Cameron is highly motivated and is a great ambassador for NWRC.
"This success is recognition of the world class teaching and training facilities across all of our campuses and affirms NWRC's position as one of the leading colleges for achievements in skills training in the province. "
WorldSkills Abu Dhabi takes place from 14-19 October.
Over four days, tens of thousands of visitors will watch 1,300 competitors in 51 skills represent their country.
More pics at https://www.flickr.com/photos/mynwrc/