Economy Minister Gordon Lyons has announced a Specialist Assured Skills Collaborative Pipe Welding Academy at North West Regional College.
This Academy follows on from the success of two recent Collaborative Welding Academies for which applicants with no previous welding experience were invited.
For this latest welding academy, previous welding experience, whether gained in a work or domestic informal setting, is required and the successful participants will secure a Level 3 industry recognised qualification in pipe (TIG) welding. Training will be delivered five weeks at the college's Springtown campus, followed by two weeks of consolidation training at one of four participating engineering companies. Participants who complete the Academy are guaranteed an interview for a welding position at one of the companies.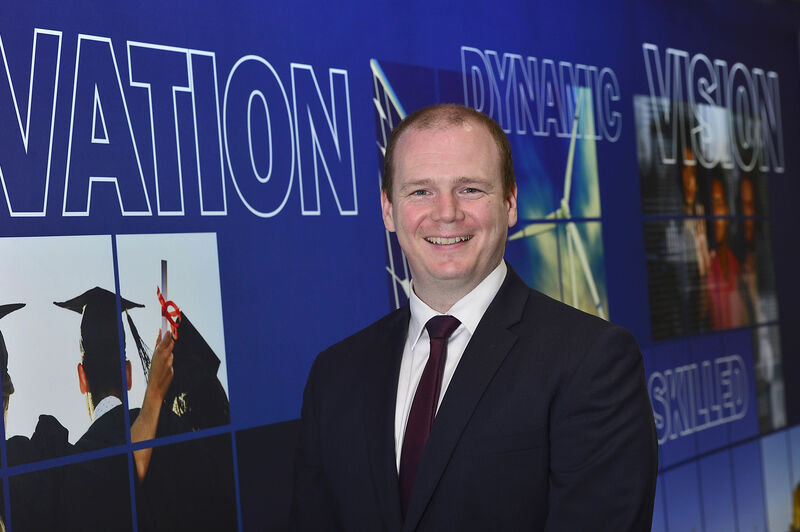 Commenting on the further opportunities, the Minister said: "People with welding skills continue to be in high demand in our local engineering and manufacturing sector. This collaboration between the participating engineering companies and North West Regional College will help provide participants with an industry-recognised qualification.
"Previous welding experience, whether gained in a work or domestic informal setting, of pipe (TIG) welding is required to apply for this Academy. A weekly training allowance of £155 will be provided to participants for the full duration on the Academy and I would urge anyone who is interested and eligible to apply for this is a great opportunity."
Highlighting the important role played by the Assured Skills Academies the Minister continued: "My Department's Assured Skills programme has a successful track record of getting participants on Academies into employment. The Academies provide a pipeline of skilled people for local employers. This financial year we plan to deliver 16 Collaborative Welding Academies offering almost 200 training places with further education colleges and companies across Northern Ireland.
"Since the Collaborative Welding Academies started in April 2018, 188 people have participated on the Academies and of those, 141 were successfully upskilled and 114 secured employment. Despite the challenges for businesses during the pandemic, Assured Skills delivered 27 academies, 508 participants were upskilled and 470 gained employment in 2020/21.
"This year over 40 academies are planned and so far 260 people have been upskilled with 241 gaining employment to kick-start their careers in areas such as financial services, IT and manufacturing."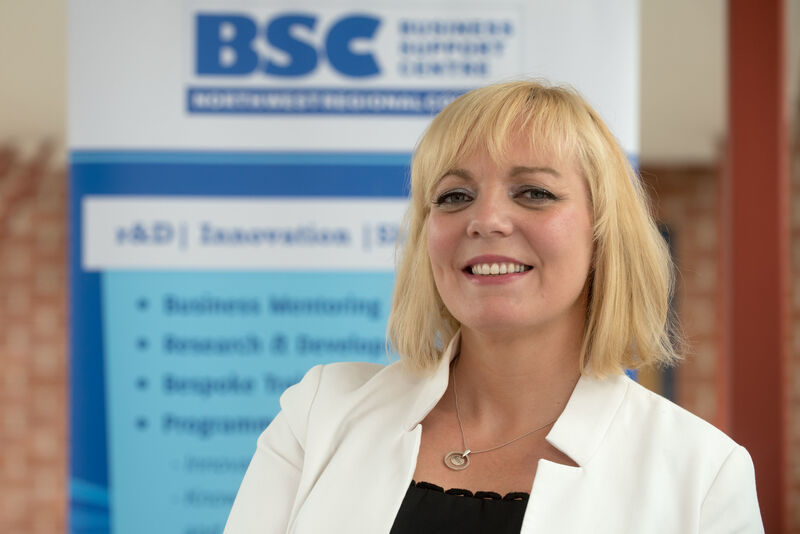 Sinead Hawkins, Business Skills Manager at North West Regional College (NWRC), said: "The NWRC welding academy offers a fantastic opportunity for new fresh talent to progress in the industry by addressing the skills shortage. This has a positive impact on the North West City Region's local economy by feeding into local business anchors. NWRC are committed to providing a skills guarantee for a post-Covid economy and future labour market."

Participants will receive £155 per week training allowance, travel expenses and, where eligible, assistance with childcare costs.
Subject to any COVID regulations or restrictions in place at the time, the Academy will be delivered over seven weeks as follows:
Springtown campus – Monday 31 January 2022 to Friday 18 March 2022.
Applications are welcome from those who meet the criteria irrespective of religious belief, political opinion, age, sexual orientation, disability, race, marital status, gender, whether or not they have dependents and women returning to the workforce. For more information and details on how to apply visit www.nidirect.gov.uk/articles/assured-skills-training-programme
The online application form must be completed by midnight on 3 January 2022.