The NWRC Chef Bootcamp has ended with the participants cooking a seven course tasting menu for guests and employers.
It was a fantastic evening of celebrations for our Chef Bootcamp students. They were presented with a set of knives for all their hard work.
Watch - Video of the Four Week Course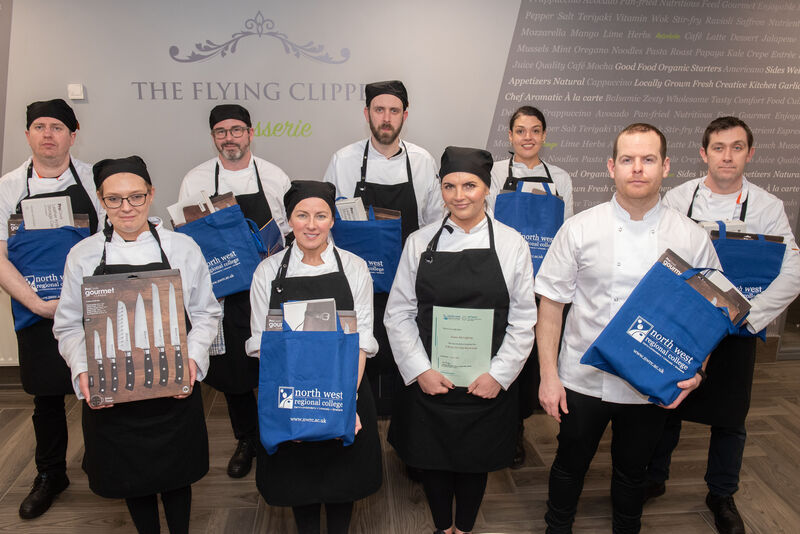 The Chefs are presented with a set of knives to celebrate to completion of their course.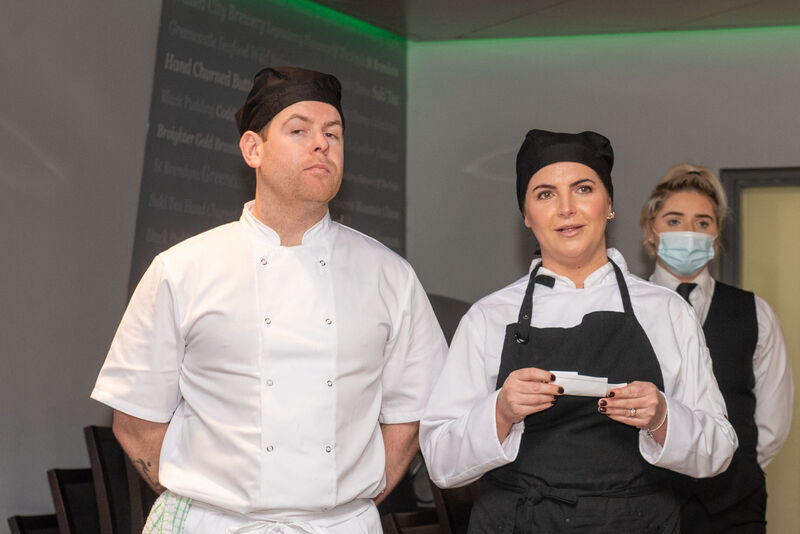 Johnny and Seana introduce the final course of the evening.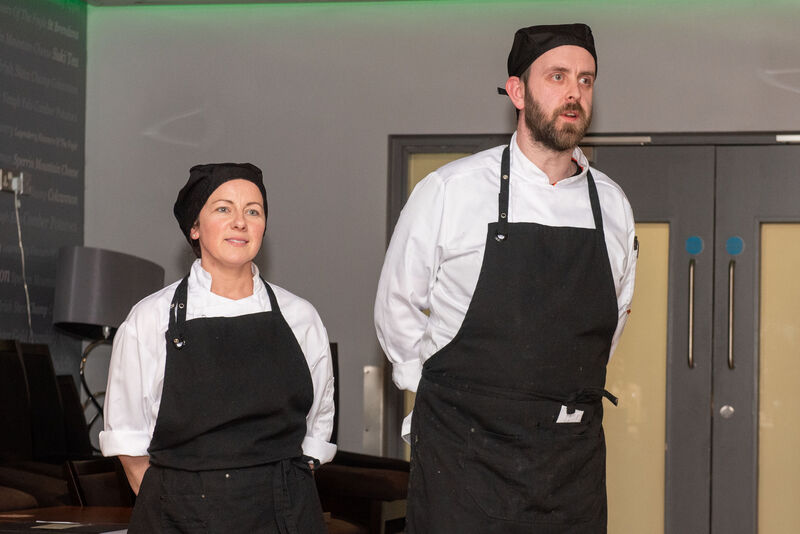 Carolyn and Eoin tell invited guests at the Gala dinner about the dish they have prepared.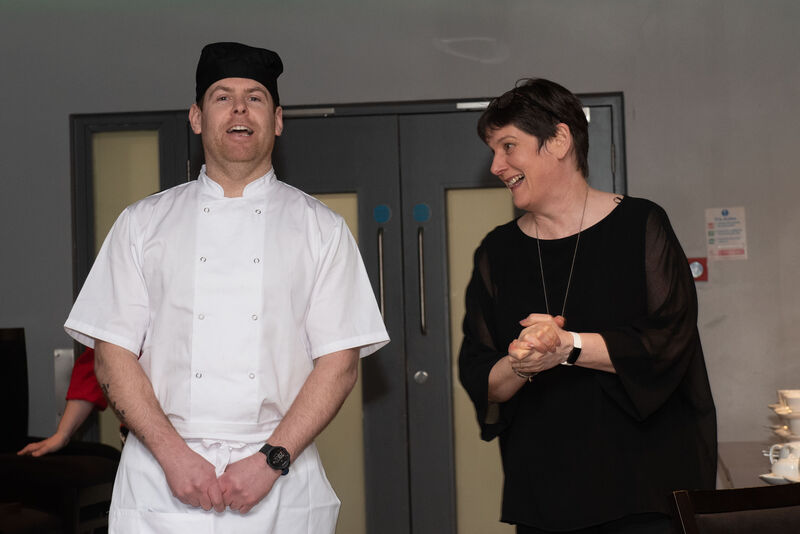 Chef Bootcamp student Johnny pictured with Leyonia Davey, NWRC Curriculum Manager for Hospitality.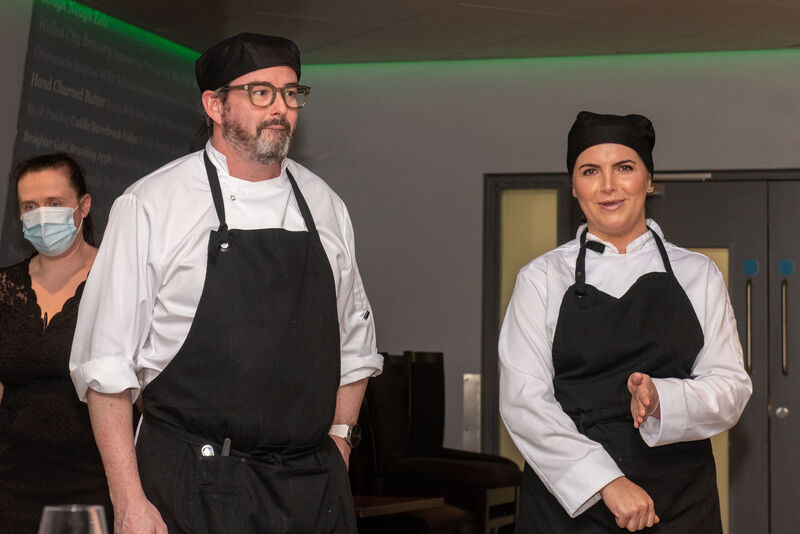 Darragh and Seana take their turn to tell guests about the seven course meal that was greated by the Chef Bootcamp students.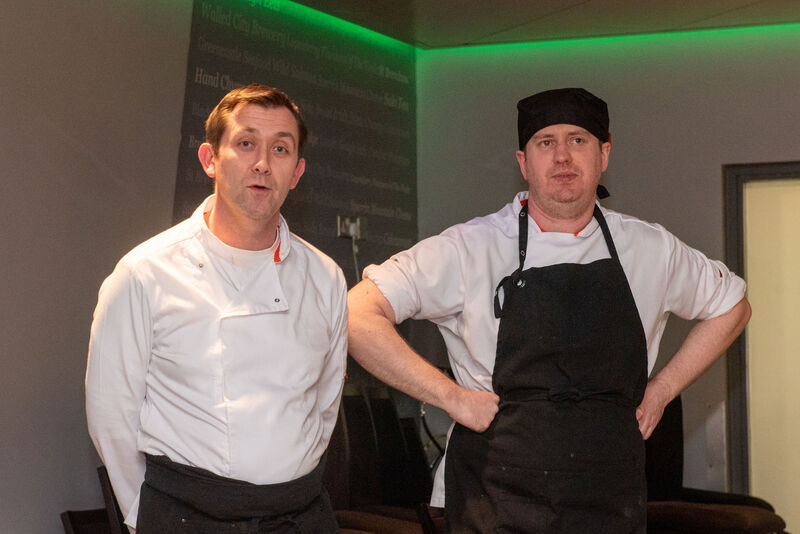 Gavin and Emmett introduce the first course of the evening.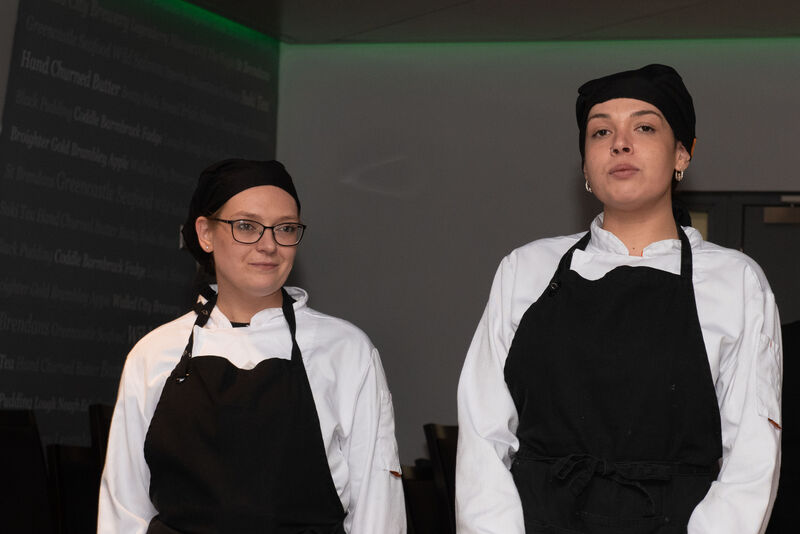 Sam and Shannon greet the invited guests at the gala dinner to explain about the dishes they have created.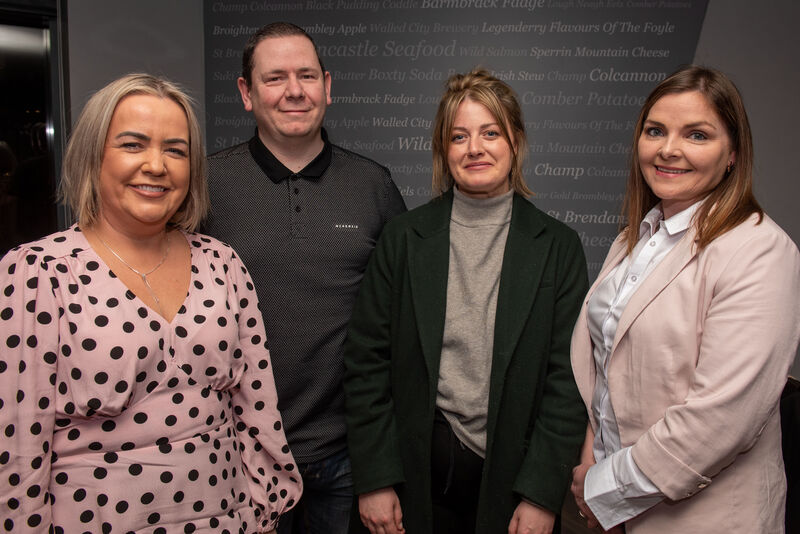 Family and friends of the Bootcamp students: Patricia Lynch, Shaun McGeehan, Sinead Millar and Katrina Coyle.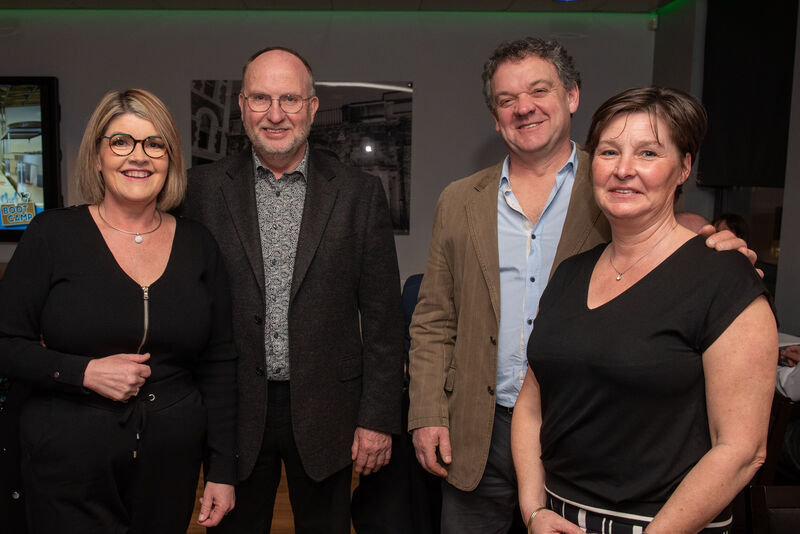 Karen Moore, Head of Quality Enhancement at NWRC, pictured with husband Harold, and Alison Milligan, lecturer, with her husband Gary at the Chef Bootcamp Gala dinner.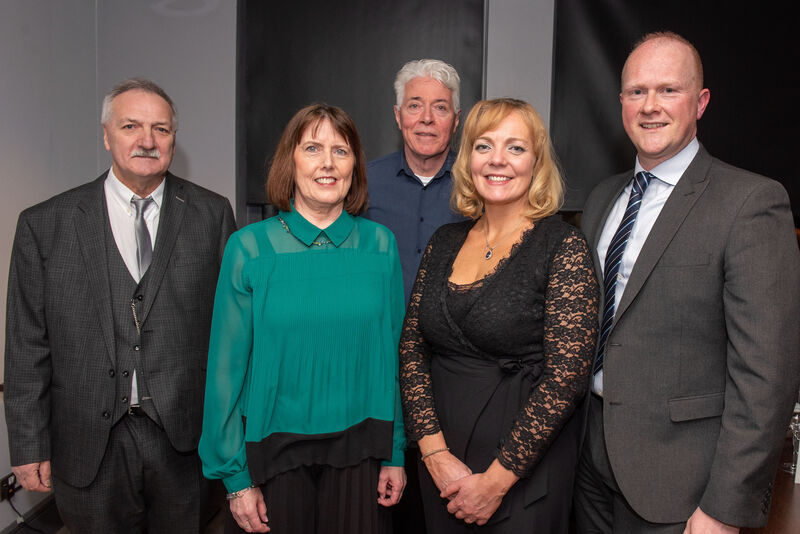 Michael and Eilish Quigley, pictured with Laurence Arbuckle, Business Support Centre, Sinead Hawkins, Business Skills Manager and Peter Weisner, Deputy Head of Business at NWRC.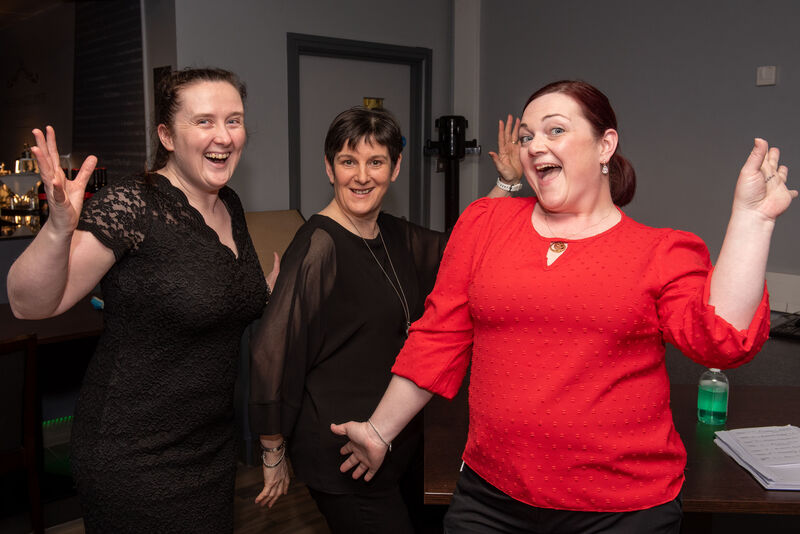 Lecturer Lisa Hannigan, Curriculum Manager for Hospitality Leyonia Davey, and Lecturer Rachael Burns pictured at the Chef Bootcamp Gala Dinner.
That's a wrap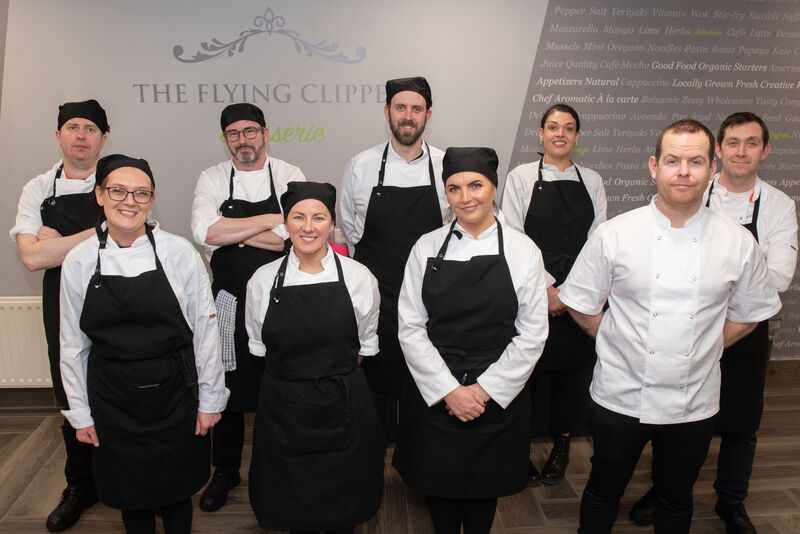 Shannon Diver, Daragh McCauley, Seana McCafferty, Emmett Hargan, Samantha McNeilly, Gavin Coyle, Jonathan McGillion, Eoin Sheridan, Carolyn McGeehan