Twenty North West Regional College (NWRC) Art and Design students will exhibit their work as part of an exciting project at the Eden Place Arts Centre
The students, who are currently studying the University of the Arts London (UAL) Foundation Diploma at the college's Derry~Londonderry Campus, will display their work from 10am-6pm each day until 28th February
The exhibition's theme is 'Our Climate Challenge', which students address through various media including Oil on Canvas, Mixed Media Textiles, and Fashion.
Fine Art Lecturer at NWRC, Kathleen Doherty, revealed that students from across the North West study Art at the college and range in age from 18 to over 40, with some now returning to the field of education after a break of many years.
She added: "Most have never exhibited in public before and this exhibition represents an opportunity to show their talent to a wider audience.
"Last year more than 30 of our students from this course progressed to universities in Ireland and the UK. The work from this exhibition will be used by current students as part of their portfolio submissions through UCAS.
"'The quality of the art of these students is testament to the many hours of research and work that they have invested in examining the theme of Climate Change."
The exhibition has been organised jointly by Eden Place Arts Centre and NWRC as part of their Community Outreach Programme.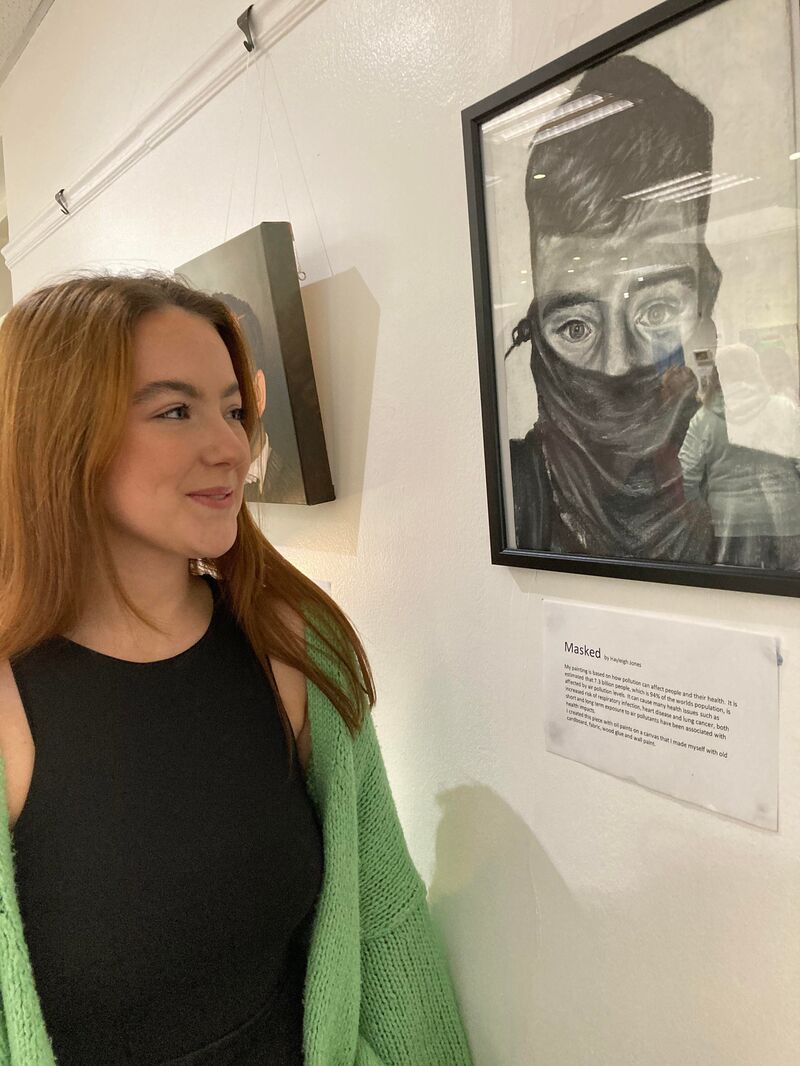 Hayley Jones pictured at the exhibition.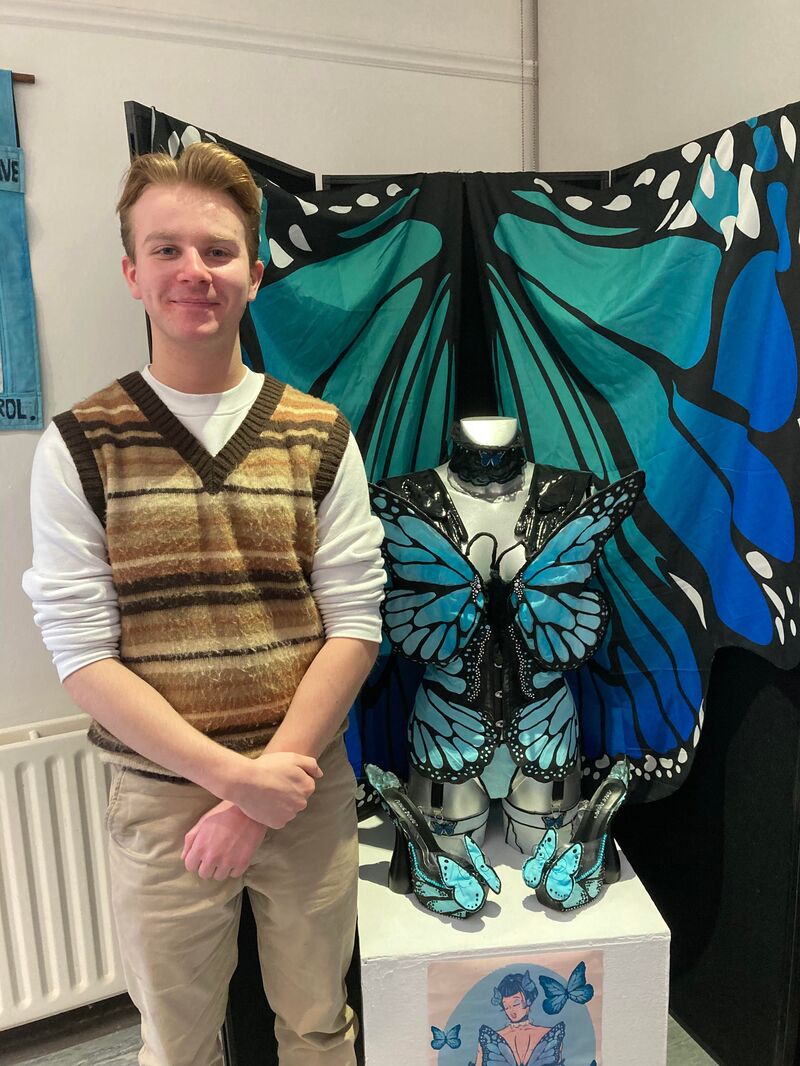 Evan Kelly, Foundation Diploma in Art and Design proudly shows off his work.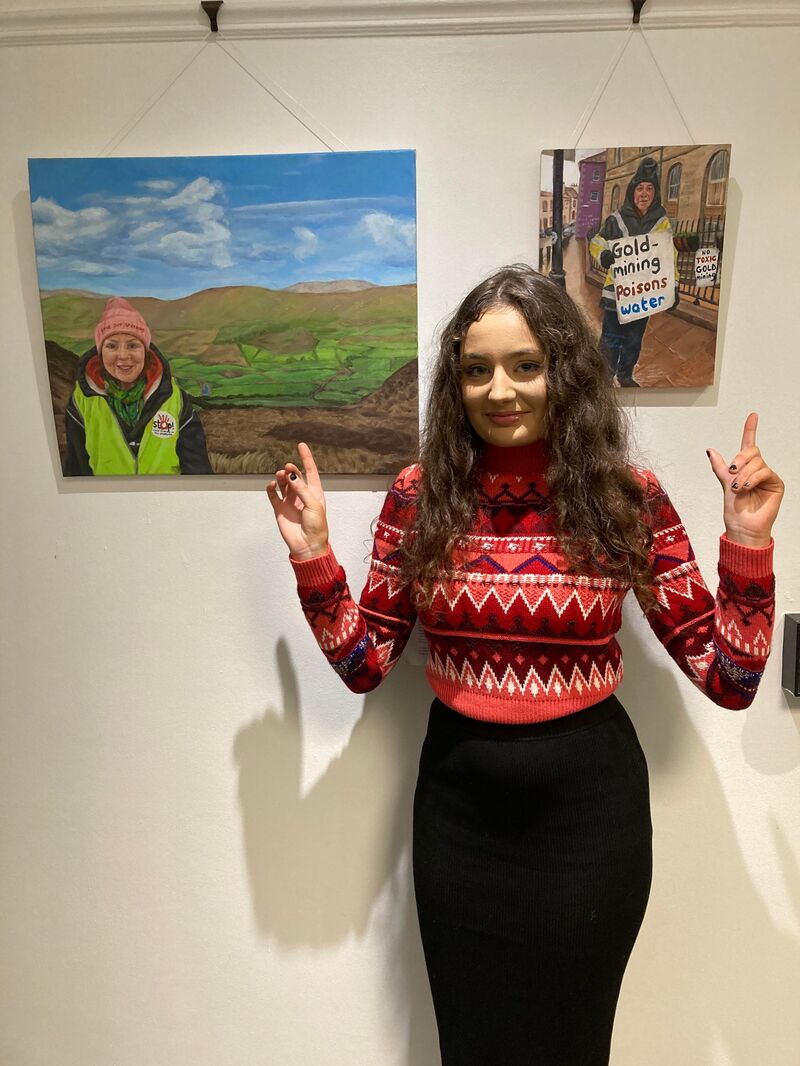 Lucy Young displays her work.