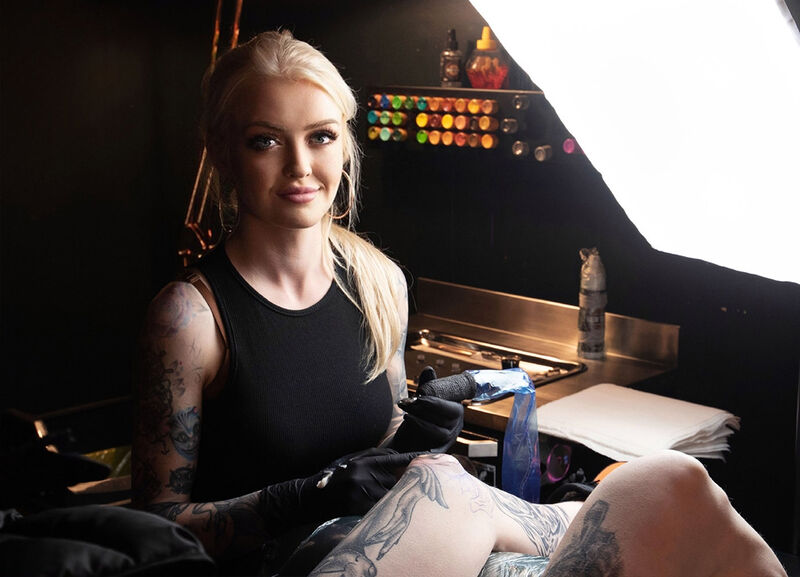 My course allowed me to fully develop my creative and technical skills that I use every day running my own business, Amity Tattoo, in Ballymoney. It's a fantastic course, with first-class learning facilities and friendly, supportive lecturers.
Why did you choose to study Art & Design at NWRC?

I wanted to pursue a career as a Tattoo Artist. My course allowed me to build a portfolio of artwork, and gain a better understanding of different techniques and styles of art as well as the experience of working in different mediums.

-----
Tell us a bit more about your course
I studied the Level 3 Extended Diploma in Art and Design (Design Crafts) at Limavady Campus. We covered a range of different areas of Art & Design, including Adobe Photoshop, fine art, art history, print making, ceramics and textiles. Photoshop and printmaking were my favourite subjects as they helped me learn the basic design skills that are transferable into tattoo design work.
-----

What did you do afterwards?
After completing the Art & Design course at NWRC Limavady, I worked in two tattoo studios in Belfast, before deciding to open my own studio, Amity Tattoo in Ballymoney 4 years ago.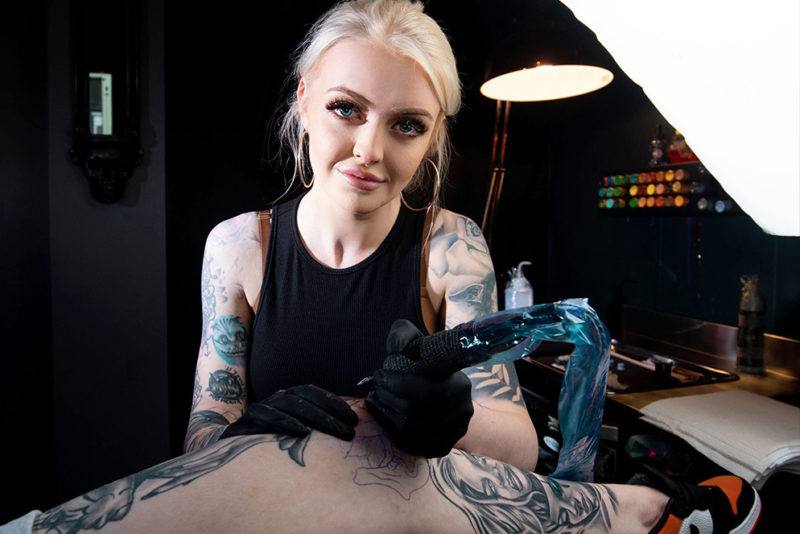 -----
What interested you in this career?
Mainly being able to take my love of art and body modification and turning it into a day job!
-----
Would you recommend this course to other students?
Definitely! Even if you don't know what career route you want to go down, if you have an interest in Art & Design then this course will open so many doors for you, as well as letting you experiment so many different techniques which help improve your skills as an artist.
Follow in Abigail's Footsteps
Make your mark with a course that excites you, challenges you, and prepares you for career success.