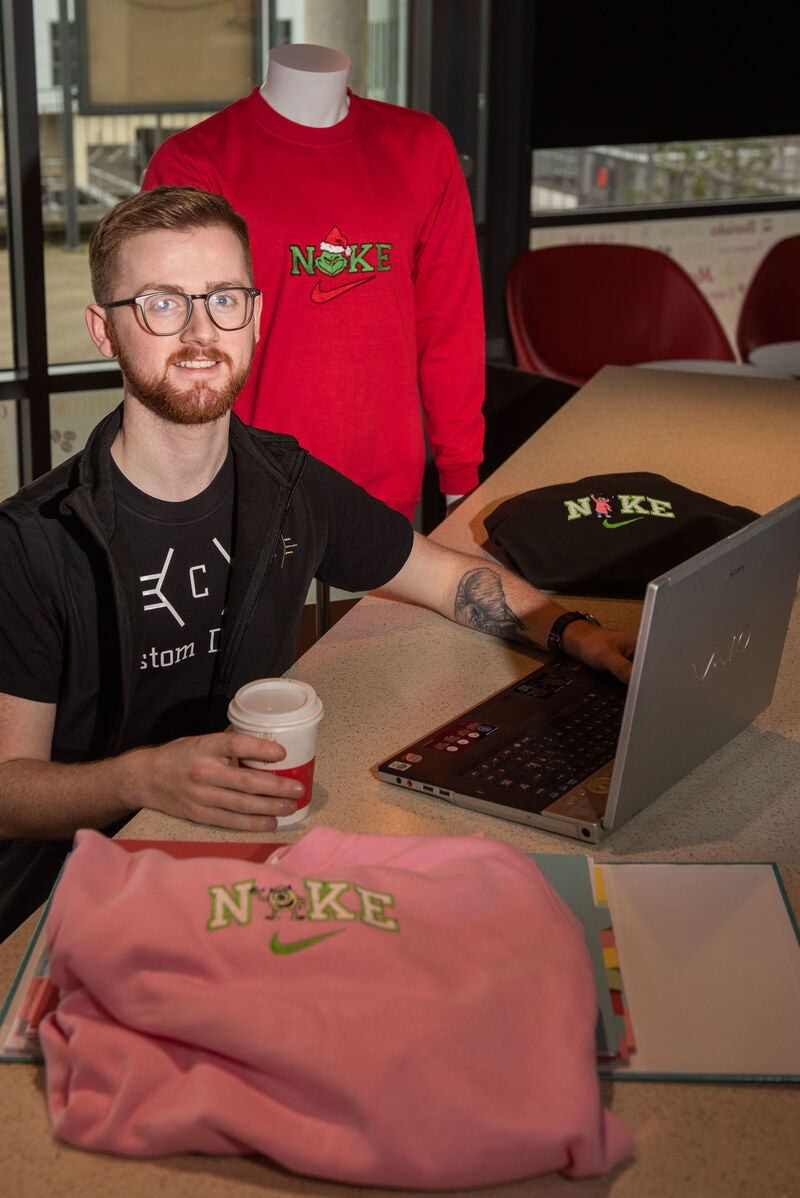 Leo Nicholl
Course: Foundation Degree in Business
After his Level 3 course (equivalent to 3 A-Levels), Leo continued his studies at NWRC with the Foundation Degree in Business before moving directly to the final year of a Degree in Business Studies and Enterprise at Ulster University.

My Foundation Degree course gave me the tools and knowledge I needed to progress to a Degree in Business and Enterprise. I recently started my own textile business in the city called 'Custom Designs'.
During his time at the college Leo also took part in an Erasmus mobility to Barcelona where he worked with a training club supporting them to improve their online presence.
Leo says: "Business at NWRC is brilliant. I really enjoyed it. The teaching staff are all amazing and so supportive. Students aren't always aware of the options available to them after fifth year but If you know what you want to do and you are focused, NWRC is a great place to study.
"I'd rather have the equivalent of 3 A Levels in Business than study two other subjects that I don't enjoy.
"My plan now is travel. I've always wanted to work on a cruise ship and I'm hoping to get a job as a sales manager."
Join our specialist business courses and learn how you can make a difference in the workplace and succeed in your chosen career. Work on various business scenarios and learn how to develop creative and innovative solutions to make changes for the better, add value and make an impact. By studying business, you can explore a wide range of global career opportunities with exciting possibilities.

Follow in Leo's Footsteps
Make your mark with a course that excites you, challenges you, and prepares you for career success.