Welcome to NWRC's Virtual Computing and I.T. Department
Here you will find in-depth presentations of the variety of courses on offer as well as hearing from our own students. These presentations have been delivered by our curriculum staff who are also available all day to answer any queries you may have.
Our Computing courses are delivered in our Strand Road, Limavady and Strabane campuses.
Videos
Introduction from Head of Department
Information & Creative Technology
eSports & Information Technology
Business & Information Technology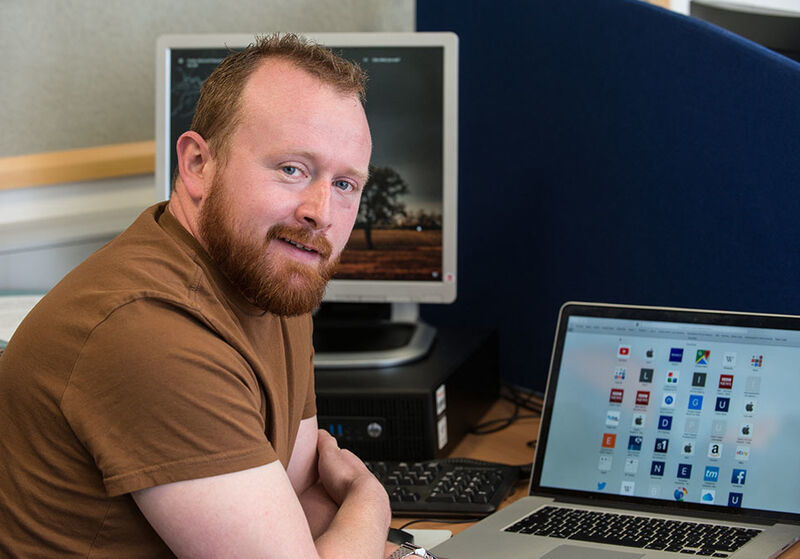 Ask the Tutor
If you have any questions about studying a Computing and IT course at NWRC please email computing.query@nwrc.ac.uk and one of our tutors will respond to you shortly.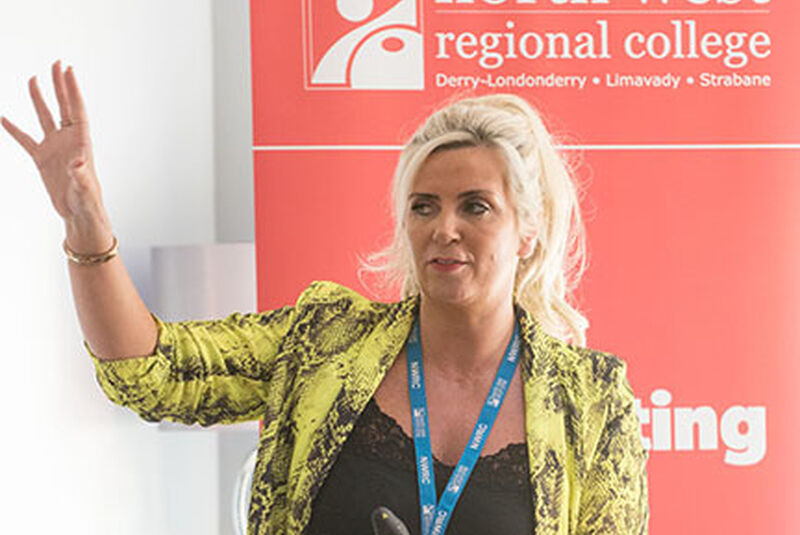 Need Careers Advice?
Deciding on your next step can be daunting. If you're not sure where to start and want some advice about choosing the right course or career path, our friendly Careers Team are here to help.

Contact Us
Email careers@nwrc.ac.uk and a Careers Advisor will be in touch to book an appointment with you. This can be done by phone call or video call – whatever works for you.

View Our Campus Facilities
There's such a social and friendly atmosphere at the college. My lecturers are extremely supportive and the facilities are first class.

Leroy Grant (Barbering)

Barbering

My time at NWRC gave me the confidence to open my own Beauty Salon. Now I'm a part-time lecturer for the College.

Vanessa Canning (Hair & Beauty)

Hair & Beauty Management

The College has helped me become a better musician. I started at NWRC, now I'm supporting Robbie Williams at Hyde Park!

ROE (Roisin Donald)

Music

My course has helped ignite my passion for Musical Theatre and gave me the confidence to follow my dreams!

Eoin Callaghan (Performing Arts)

Performing Arts

I now have the opportunity to progress to University and achieve my chosen degree in only two years due to the preparation I received here at NWRC.

Jordan Downey (former Student Union President)

Sport and Exercise Science

I progressed from NWRC directly into final year of a degree programme at Glasgow School of Art, along with my twin sister.

Tipsudar Cochrane

Fashion & Textiles

The College gave me so many amazing opportunities, such as competing at the 'Worldskills' Finals in Russia!

Declan Porter

Advanced Automotive Studies

The support I received at College helped prepare me for work in the Healthcare sector. I'm now a fully qualified, registered nurse.

Tonya Webb (Health & Welfare)

Health & Welfare (Access)

I have always enjoyed Engineering and Computer Science. My course at NWRC has helped me secure a place at Queens University.

Joycie Rajan

Engineering
How to Apply
Applying for a course at NWRC is easy.
Search for a Course online
Once you find a course you are interested in, click 'Apply Now'
Log into the Online Application Portal or Register a New Account (A valid email address is required)
Complete the online Application Form
Upload your qualifications
Submit your application
The short video below will provide you with a simple step-by-step guide on completing your online application at North West Regional College.
Need help with your application?
If you experience any technical issues or would like help completing your application contact a member of our Admissions Team.